---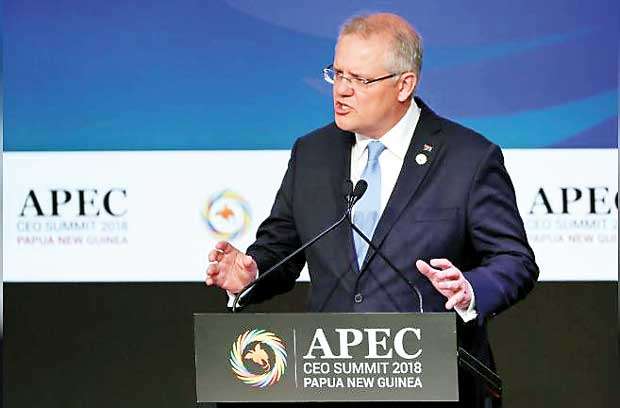 SYDNEY (Reuters), NOVEMBER 21, 2018 -Australia will not sign up to a United Nations migration agreement because it would compromise its hardline immigration policy and endanger national security, Prime Minister Scott Morrison said on Wednesday.

Australia joins the United States, Israel and several Eastern European countries in rejecting the U.N. Global Compact for Migration, which asks signatories not to detain would-be migrants arbitrarily and to use detention only as a last resort.

Morrison said that would jeopardize national security.

"The global compact on migration would compromise Australia's interest," Morrison told 2GB Radio. "It doesn't distinguish between those who illegally enter Australia and those who come the right way."

Under Canberra's tough immigration policy, which has bipartisan support, asylum seekers arriving by boat are told they will never be allowed to settle in Australia.

They are then detained in two detention centers on remote South Pacific islands until they are accepted by another nation or agree to return home. The camps have been widely criticized by the United Nations and human rights groups.