---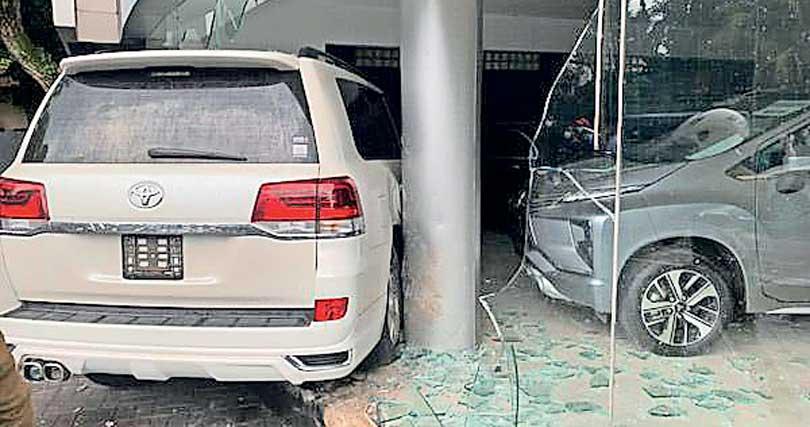 By Darshana Sanjeewa Balasuriya
A luxury SUV driven by a woman had crashed into a motor showroom (Nanda Motors) near the Nelum Pokuna last evening causing extensive damage to another luxury car which had been on display for sale in the showroom, police said.
They said no persons had been injured in the accident, but property damages had been reported.
The accident occurred when the driver, a resident of Colombo had lost control of the vehicle due to excessive speed.

It was reported that the driver is the daughter of a senior police officer.

Police said they would be filing legal action against the driver on charges of reckless driving.