---
Some hold degrees from foreign universities
One even completed his post-graduate education in Australia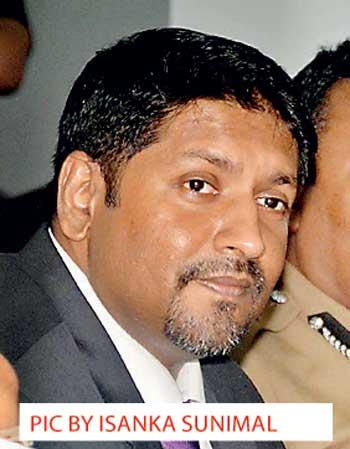 By Sandun A Jayasekera
State Minister of Defence Ruwan Wijewardene yesterday confirmed that most of the suicide bombers, who carried out a suicide bombing campaign on Easter Sunday are well educated and come from maybe middle or upper-middle class families.
"Some of them have studied in various other countries, they hold degrees and they are quite well-educated people and one such bomber completed his post-graduate education in Australia," the minister told foreign correspondents at the Information Department auditorium.

He also confirmed that the National Thouheed Jama'ath (NTJ), the local Muslim terror group who carried out a suicide bombing campaign on Easter Sunday had a link to a foreign fundamentalist terrorist outfit but declined to identify them as it might hamper inquiries.

Minister Wijewardene added that the global community has extended its fullest cooperation to Sri Lanka at this hour of difficulties and said the US, UK, India, UAE and Australian in particular had pledged to assist Sri Lanka to conduct inquiries and any other assistance possible.

He told foreign correspondents at the Information Department auditorium yesterday that the terrorists have had a comprehensive and calculated plan to execute the terror campaign that has been planned at two rented houses at Dematagoda and Sarikkaramulla in Panadura.

"Yes there has been a lapse on the part of the government on the failure to prevent this carnage even after there was an advanced intelligence alert to relevant top officials but they have shaken off their responsibility it seems," Minister Wijewardene stressed.
In response to a foreign journalist, Minister Wijewardene noted that he could not say whether the Easter Sunday terrorist attack on several churches and hotels in Sri Lanka had any connection to the New Zealand Mosque attack by an Australian extremist on March 15 and added "However, I believe that the New Zealand attack may have been a motivation to the Sunday's attack here,".

In answering to another query, he said there will be major 'shake up' in the law enforcement and security establishments in the days to come and it is entirely up to President Maithripala Sirisena to decide on the reforms and added the government must take the responsibility for the lapse.

"We have taken every possible measure to prevent a repetition and investigations are continuing round the clock to see whether the extremists or vigilante groups are active and planning further attacks.

The Sri Lanka police and security establishments are in constant touch with their foreign counterparts in the Interpol, Indian Intelligence Unit RAW (Research and Analysis Wing), the FBI (Federal Bureau of Investigations) and other sleuths and intelligence units in UK, Australia and UAE.

Minister Wijewardene also said intelligence reports indicate that the NTJ terrorist group has been active for several years in many parts of the country radicalising Muslim youth and a number of youths had joined the ill-famed and ferocious terrorist group IS, (the Islamic State).