---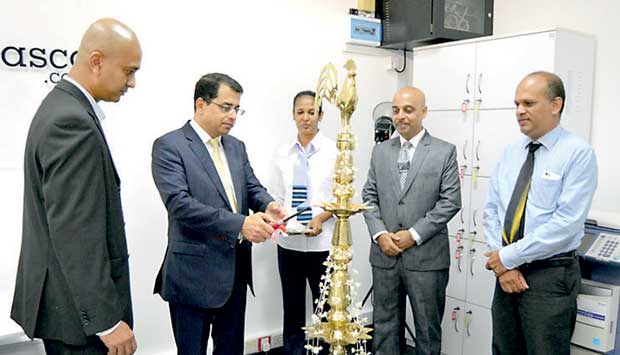 An avant-garde travel service enterprise, Vasco Worldwide announced official opening of its new office in Sri Lanka.
The company also announced its tie-up with Janashakthi Insurance to provide Worldwide Travel Insurance to its customers comprising of frequent travelers, corporate business travelers and overseas travelers.
Vasco provides an extensive platform that covers the entire spectrum of travel services including Travel Concierge, Visa Application Support, Travel Retail, Religious & Holiday Travel, Insurance and Telecom Solutions.
Yoshan Amarasinghe, General Manager quoted, "The newly inaugurated Vasco office will offer customized travel solutions for both independent and corporate travelers. With a presence in over 120 countries that operates about 200 Vasco Service Centres, our company reflects the perfect blend of global expertise and local knowledge."
The new office offers additional services for the convenience of the customers, which include Kiosk for Instant photo capture, Printing, Scanning and Photocopying facility.
The Vasco team uses its integrated systems to ensure it delivers the same high level of customer service synonymous with the Vasco brand. Commenting on the partnership with Janashakthi Insurance, Yoshan further added, "We are glad to partner with Janashakthi Insurance, one of the largest and leading general insurance service providers in Sri Lanka. We are confident that our global expertise in the sector will add tremendous value to its product portfolio while creating new business opportunities".
Prakash Schaffter, Managing Director, Janashakthi Insurance PLC noted that the alliance would serve travelers who face a wide range of risk when they are traveling overseas.
"Overseas travelers need to carefully consider risks to their health and safety and it is absolutely essential that they are equipped with a comprehensive travel insurance plan such as Janashakthi Worldwide Travel Insurance. We aim to provide comprehensive and affordable travel insurance, so that no matter where you travel, you will be prepared for every eventuality" added Schaffter.