---
People's Bank announces the relaunch of its erstwhile publication, Economic Review, by its Research Department. A community initiative by People's Bank, the Economic Review imparts knowledge and interest in the economy and shares information on economic development through multiple opinions, research-based articles and debates.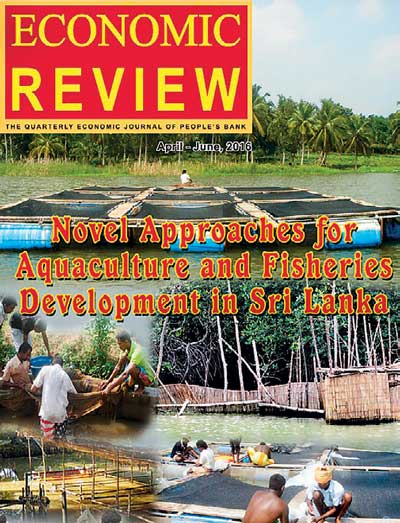 Brought out by the bank's highly-regarded Research Department, the publication will be published quarterly and is available both on subscription and for direct sale. The economic journal is available in English, Sinhala and Tamil. The advisory panel for the publication includes the senior management of People's Bank.
The focus of the newly relaunched Economic Review is the 'Novel Approaches for Agriculture and Fisheries Development in Sri Lanka'. All the material in the publication aspire to communicate the sector overview and other pressing concerns in the industry. Its contents, however, do not necessarily reflect bank policies or the official viewpoint.
Some of the articles in the current issue relate to prawn fishing, how the industry can help address the problem of malnutrition in Sri Lanka, profitability of aquaculture farms, a review of the economic strategies of the new government and so on, which provide a 360-degree view of the inland fisheries sector.
People's Bank promotes a knowledge culture and this economic journal is yet another initiative by the bank to raise awareness and share knowledge with the wider community.