---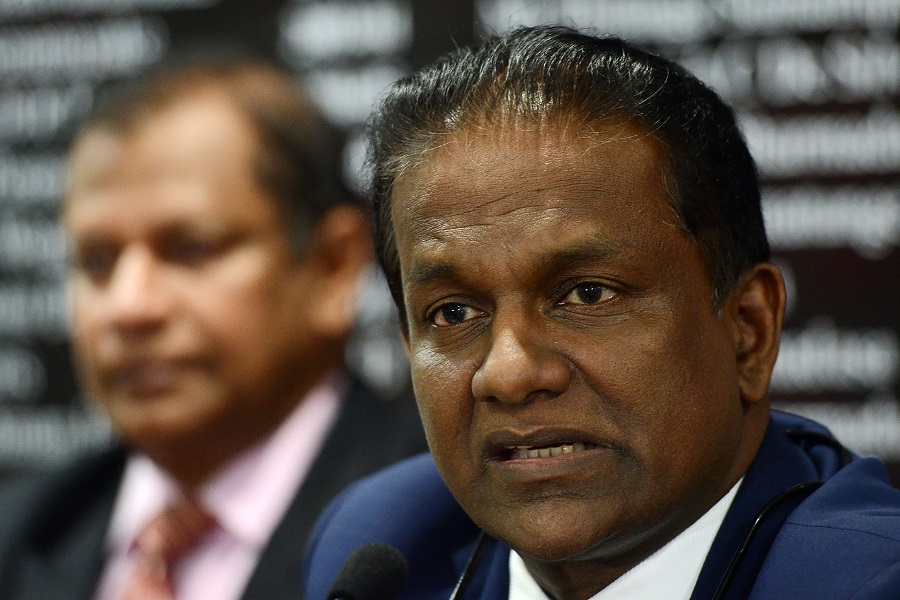 Sri Lanka Cricket is set for a huge windfall through the sale of media and broadcasting rights for the upcoming tri-nation Nidahas Trophy tournament in Colombo from March 6-18. Along with the hosts, India and Bangladesh will take part in the T20 tournament which will be staged to celebrate Sri Lanka's 70th year of independence.
Since the tournament is not part of the Future Tour Programme, SLC in a bid to maximize their profits appointed Lagardere Sports, an international sports marketing agency, as the marketing arm for the event.
SLC President Thilanga Sumathipala said that the board expected a profit of at least USD 6.5 million through sale of rights.
"We are happy to announce that this event will bring in the highest viewership, listenership and digital penetration for an event of SLC's own," Sumathipala told journalists during a media briefing in Colombo on Thursday.
"Our profits generated from this event will be the highest in the history of Sri Lankan cricket in one single tournament. We have watched carefully as to how other global tournaments have been marketed. How the ICC markets the World Cup and World T20. This will be the best tournament conducted by SLC. This will be a landmark event," he went onto say.
All seven games of the tournament will be played at Colombo's R. Premadasa Stadium.
"For the last 15 to 20 years, we sold the marketing rights that covered the entire rights of an event the board owned to one company. That included television rights, marketing rights and everything. We decided to split this into various areas. Broadcasters we are going separately sponsors separately and digital separately," Sumathipala added.
"With the new technology, mobile phone companies are showing huge interests. Therefore the digital marketing rights are expanding. We felt that SLC was not getting the potential revenue. We can't do that alone with little expertise of our own. Our market is very small. If you take a tournament like IPL, several marketing companies are involved. So we have gone to capable people. We have out sourced and brought in Lagardere. They know how to go to the world market and sell our rights."
India has featured in Sri Lanka's unscheduled cricketing events regularly ensuring financial stability to SLC and Sumathipala thanked BCCI. "Late. Mr. Jagmohan Dalmiya was kind enough to send the Indian team to Sri Lanka when we celebrated our 50th independence in 1998 and conducted the Nidahas Trophy. BCCI again, without any hesitation, agreed to send the Indian team this time. We are thankful to India," he explained.
Sumathipala went onto comment that the successful completion of Nidahas Trophy will help the board to launch Lanka Premier League, SLC's own franchise based tournament. The event is supposed to take place before September with the participation of five to six teams. SLC is believed to have got the green light from BCCI to go ahead with the event which is an indication that Indian players could feature in the tournament, which again will add marketing value for the event.
"In this region, we are the only country that is not playing a franchise-based tournament. We will go to the market and we will find who are the parties that are interested. We are keen to not to repeat the mistakes of the past. We have to make sure that genuine sponsors are coming through. We have to be transparent as this will be a product owned by SLC," Sumathipala went onto say.
© cricbuzz