---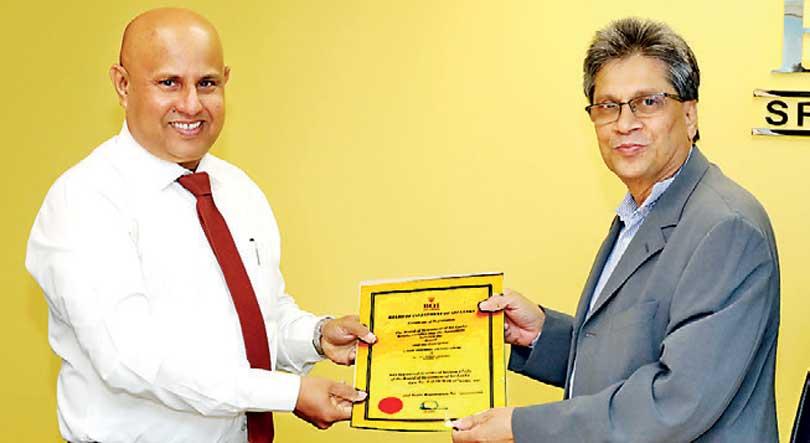 Sanken Construction Executive Director Rohana Wannigama receiving the investment agreement from BOI Chairman Mangala Yapa
Sanken Constriction (Pvt.) Ltd. has entered an investment agreement worth US$ 9.28mn with the Board of Investment (BOI) to build a 122-room one-star business hotel in Colombo.
"We will be building a 112-room business hotel in the one-star category, but which will be of a much higher standard. This will be a 10-storey building, and we are seeking an international hotel operator to work with on this project," Sanken Construction Executive Director Rohana Wannigama said.

"The hotel which we are building is aimed at the business traveller and will be functional, providing the guest with a comfortable and decent hotel room.

Another important consideration is the convenience of the location as our hotel will be at Union Place, which is becoming a busy and happening street of Colombo, possibly in the future like Orchard Street in Singapore," he added.
Explaining the rationale behind constructing a one-star hotel, Wannigama said most business guests spend their time attending to meetings and other activities and only return to their room at night.

"Therefore they tend to look at convenience and advantageous pricing when opting for hotel accommodation when travelling overseas."