---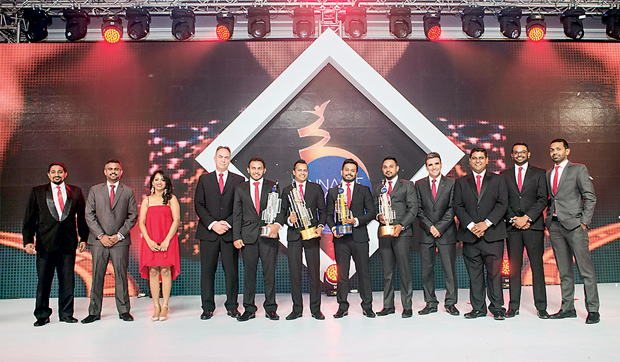 Ceylon Tobacco Company PLC (CTC) recently concluded its annual awards ceremony - Pinnacle Awards 2016 - recognizing the company's most outstanding Trade Marketing Executives (TMEs) and distributors.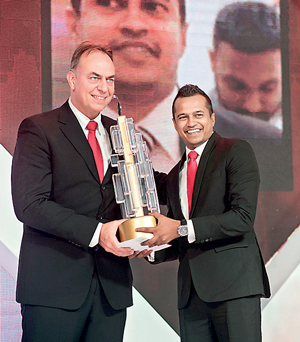 The Pinnacle Awards acknowledges those who excelled in delivering outstanding results during the past year and is designed to inspire marketing personnel to reach greater heights in the future.
Speaking at the event, CTC Managing Director and Chief Executive Officer Felico Ferraz said, "In an ever competitive market, businesses are constantly on the lookout to gain advantage by achieving efficiency in operations, productivity, sales and marketing. Today, we are proud to recognise those employees who have had the courage to push the limits to achieve exceptional results in 2015. As a company, we believe in recognizing our people's achievements and this night is about celebrating our people and their triumphs."

Pinnacle Awards 2016 recognized four outstanding TMEs in the Trade category while also awarding eight distributors under the 'Best Distributor' category. The coveted 'Trade Marketing Executive of 2015' award was bagged by Nishanga Dissanayaka while Anjana Jayakody and Chiran Dias won the first and second runner-up positions, respectively. Thisaru Wanninayake was feted with the Most Promising TME for 2015.

Commenting on his win, Trade Marketing Executive of the Year, Nishanga Dissanayake said, "It is an unexpected honour to receive this award and I am truly humbled by it. As a company, CTC encourages us to think out of the box, push the boundaries of possibility and challenge our limitation which empowers us to perform bigger and better. I am grateful to my team and line managers for their unstinting support; I couldn't have achieved this without them. I would also like to thank the management for recognizing my efforts and presenting me this prestigious award."

The criteria considered for selecting winners of the Pinnacle Awards included the ability to innovate marketing approaches, capability to manage crisis and add value into day-to-day operations. CTC Head of Marketing Kavinda Nanayakkara speaking about the awards programme noted, "Tonight's winners represent an amazing group of individuals at CTC. Every year, they push the boundaries further and awe us with their exceptional performance. We could not be more proud to recognise their accomplishments tonight."

As a member of the British American Tobacco group, one of the world's most international businesses, CTC will continue to embody best practices and innovative mechanisms that bring about and sustain enhanced performance of its marketing personnel.