---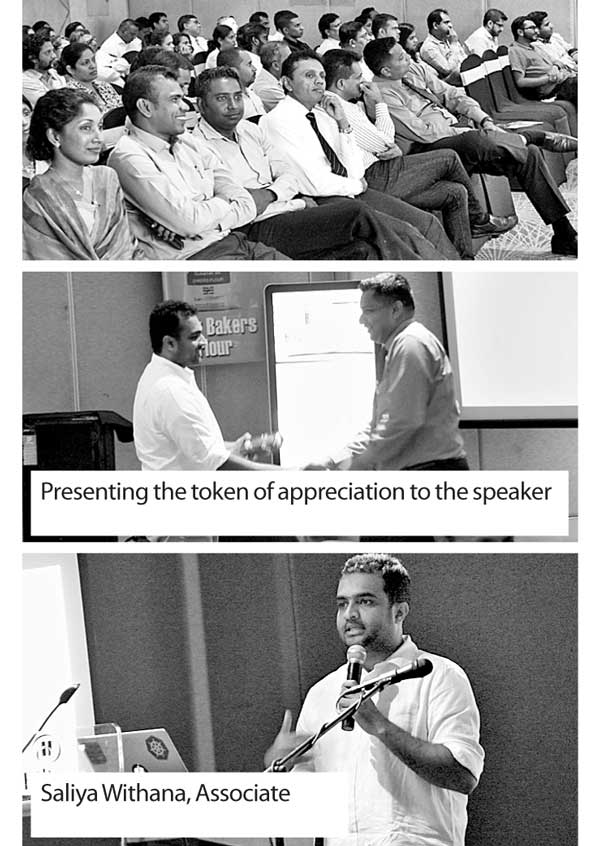 The Chartered institute of Marketing Sri Lanka (CIM SL) recently hosted its third Talking Point Programme for 2016 on Digital Marketing titled the 'Underbelly of Digital Marketing'.

Saliya Withana, Associate Director Marketing, WSO2 addressed a large gathering which included over 100 Marketers, Corporate Leaders, Executives and Professionals stressing the importance of Integrated Marketing and the growing phenomenon of Digital Marketing campaigns.

He provided thought provoking insights on the digital tools available for Marketers and alternative channels accessible to enhance the current digital footprint. Recognized as a creative, out of the box growth Marketer/Entrepreneur with an addictive passion for constant innovation, Withana specializes in a gamut of marketing areas such as SaaS/IT Marketing, Digital Marketing, B2B Enterprise Selling, Social Media Marketing, Conversion Rate Optimization, Marketing Leadership, Marketing Strategy and Inbound/Content Marketing.

The lively session which also included videos, imparted valuable and practical digital tools for Marketers. Withana also explained the importance of a data-driven approach to modern marketing using the power of analytics and testing to grow business online.

Sanjika Perera, Chairman, CIM Sri Lanka emphasized the objective of the Talking Point series as to "Impart knowledge on current themes and provide the membership and marketing community at large with vital and valuable information on market trends and how best as marketers to use these trends in the business we work for."
Charaka Perera, Head of Membership Development, CIM SL concluded by thanking the speaker for sharing informative views on digital marketing with Generation Z." He also thanked the participants and sponsors for their contribution in sustaining the success of the 'Talking Point' series.

Adding value to its membership, catering to the varying needs and contributing towards professional marketing excellence in the country, CIM Sri Lanka continuously organizes many learning events.
The Chartered Institute of Marketing (CIM) UK is the world's largest professional body for Marketing. CIM Sri Lanka is the first international branch of CIM UK comprising the largest number of members, both professional and students of CIM with 1,800 student members and over 1,000 professional members respectively. The regional institute has always campaigned for greater recognition and excellence in the Marketing profession in Sri Lanka, through education, training, and professional development.