---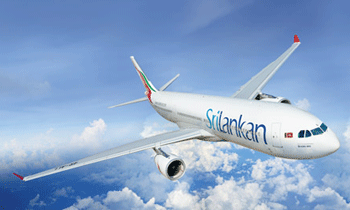 Cabin crew members aboard SriLankan flight enroute to Colombo from Kochi on Sunday had managed to successfully avert a major incident which is believed to have been caused by the ignition of a lithium battery pack or mobile phones in a passenger's hand luggage, the Airline said today.
Issuing a statement, it said the cabin crew members noticed smoke appearing from an overhead luggage bin.
"The aft cabin crew members rapidly armed themselves with fire extinguishers and opened the bin. Upon finding a bag emitting smoke, they sprayed it with an extinguisher. The crew then removed the bag from the overhead bin and carried it quickly away from the passengers to the aft galley, at which time it began to emit smoke once again at a faster rate. Suspecting a lithium fire, they adopted the lithium fire extinguishing procedure by immersing the bag in a container of water. The situation was successfully contained and the bag ceased to emit smoke. Upon investigation, the crew found a lithium battery pack and two mobile phones in the bag," the statement said.

The crew had informed air traffic controllers at the BIA and the aircraft was met on arrival by dangerous goods experts, firefighters and other safety related personnel.
"With its prime priority being the safety and well-being of its passengers, SriLankan Airlines provides all its cabin crew with rigorous training in the handling of all types of emergency situations including possible fires on board. Also, the Airline has been actively involved in global safety measures with regard to spontaneous ignition of Lithium batteries. In October 2016, SriLankan imposed a total ban on the carriage and usage of 'Samsung Note 7' on board its aircraft," the statement further said.

SriLankan Airlines, which launched an investigation into the incident, commended the crew for their vigilance, timely action and calmness under pressure in adopting the proper procedures, which avoided a major incident.