---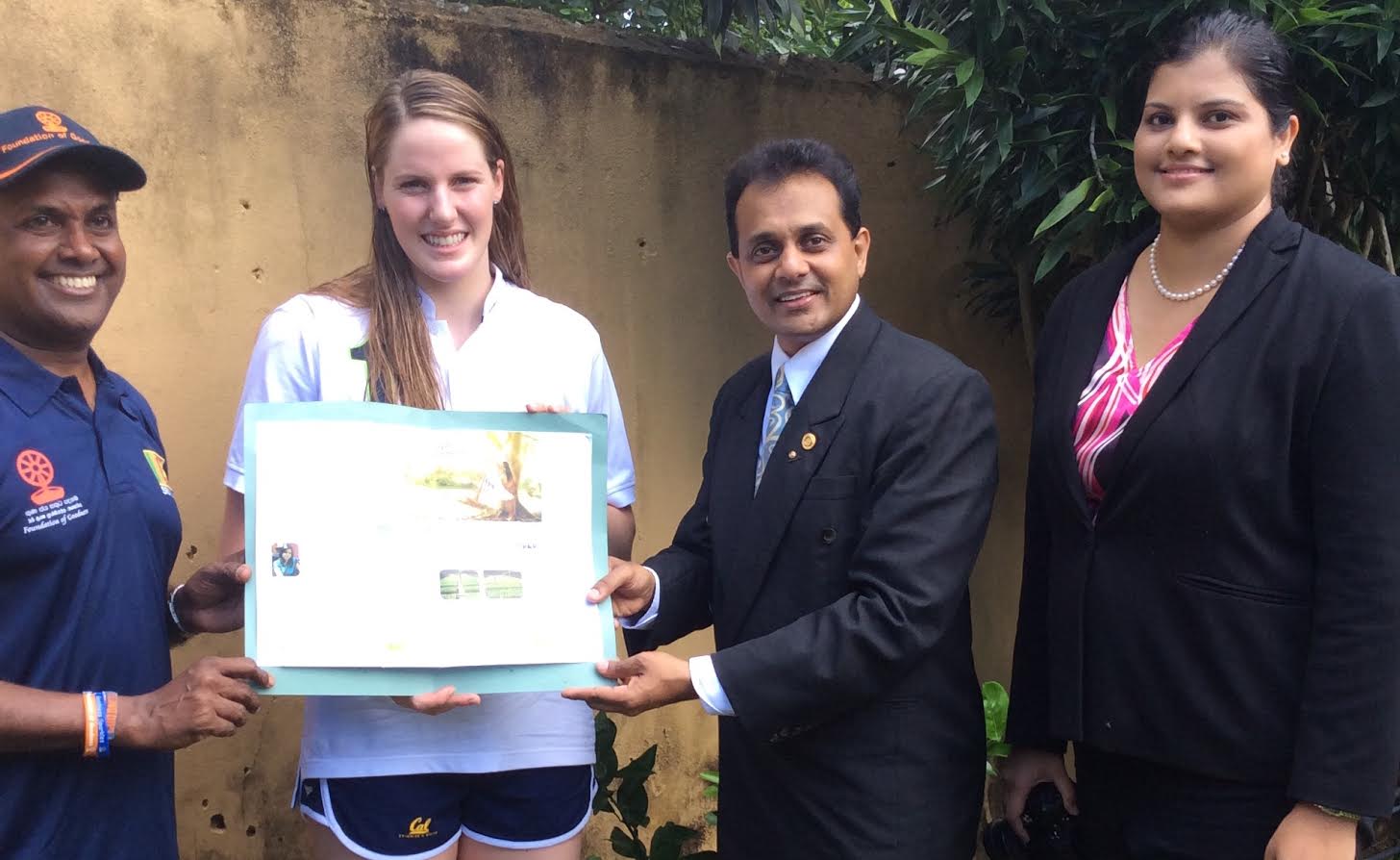 Founder Foundation of Goodness Kushil Gunesekera, Olympic swimming gold medallion and World record holder Melissa Franklin, Chairman Sri Lanka Tourism Promotions Dr Rohantha Athukorala and SLTOB Director Gayathri Dassanayake

- World Olympic champion Melissa Franklin to support 1 million tree project
- Trains the kids of Seenigama on the finer points
- The project reaches 200 million viewers via Laurieas sports

Tourism is one of the most important industries for a country not because one in eleven people are employed or because 1.8 billion people have travelled the to some part of the world. Why it is important is because Tourism is about new ideas, new themes and new dreams. This brings hope to a country and it's people. This is where Tourism becomes centre stage in today's Sri Lankan Economy said Dr Rohantha Athukorala Chairman of the Sri Lanka Tourism Promotion Bureau when launching one of the top dollar community aid Tourism project in Sri Lanka by 'Goodness for Hope' in the rural village of Sri Lanka in the presence of 4 times Olympic medallion and 11 times World Swimming Champion Melissa Franklin in the presence of it's founder and respected philanthropist Kushil Gunesekera at Seenigama with Laurieas Sports covering the event which will reach 200 million viewers globally.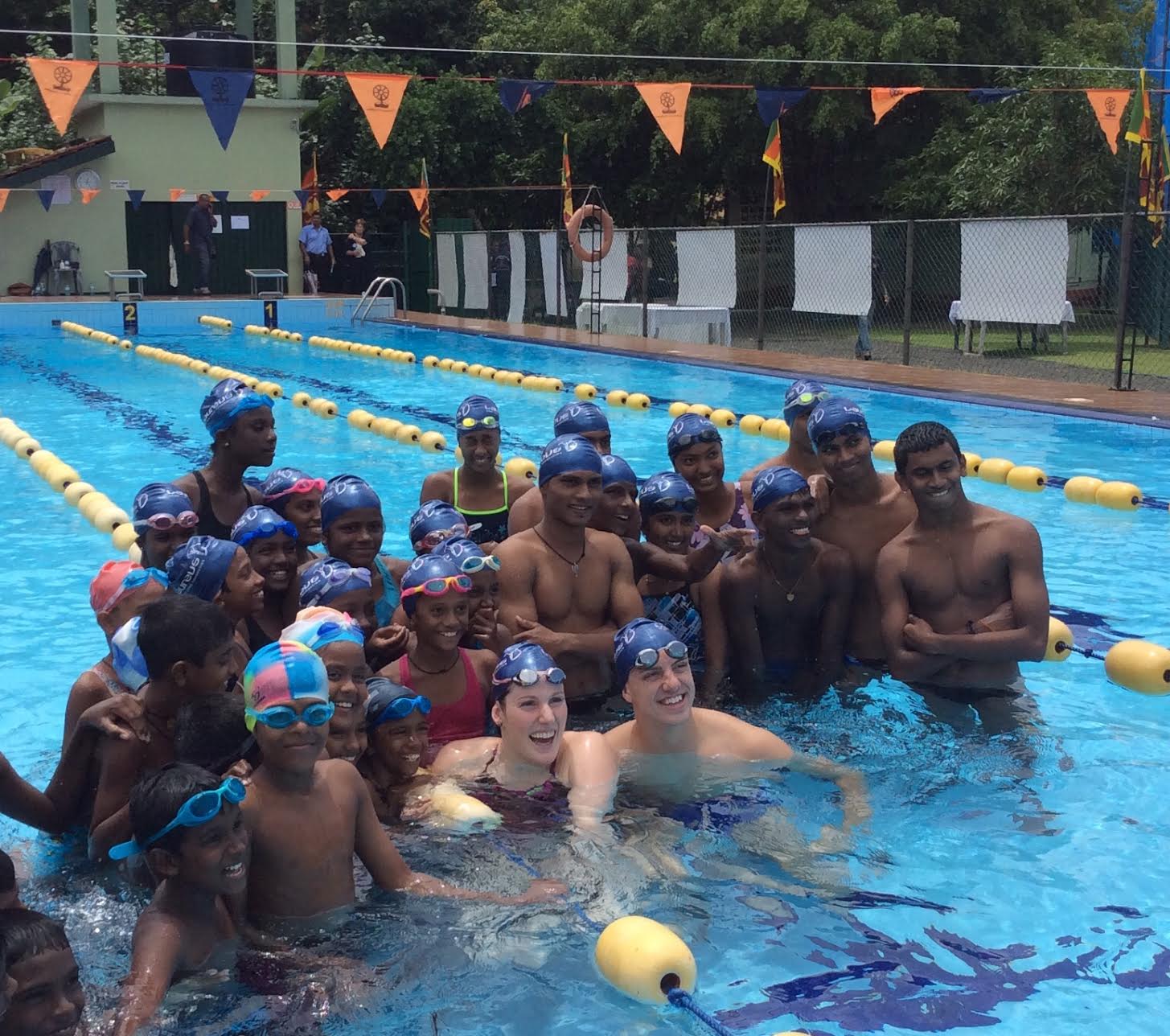 Four time Olympic Gold Medallion training the Swimmers of Seenigama at the Brayan Adam Swimming Pool that was donated by the worlds top singer for $100,000

Melissa Jeanette Franklin in the American four-time Olympic gold medallion and currently holds the world record in the 200-meter backstroke and American records in both the 100-meter and 200-meter backstroke apart from being the US world record in the 4×100-meter medley. Franklin's successes have earned her Swimming World's World Swimmer of the Year and the American Swimmer of the Year award in 2012. In total, she has won twenty-seven medals in international competition said SLTPB in the communique. The Lauriaes sports team came to Sri Lanka to cover the event that will reaches a 200 million viewers globally.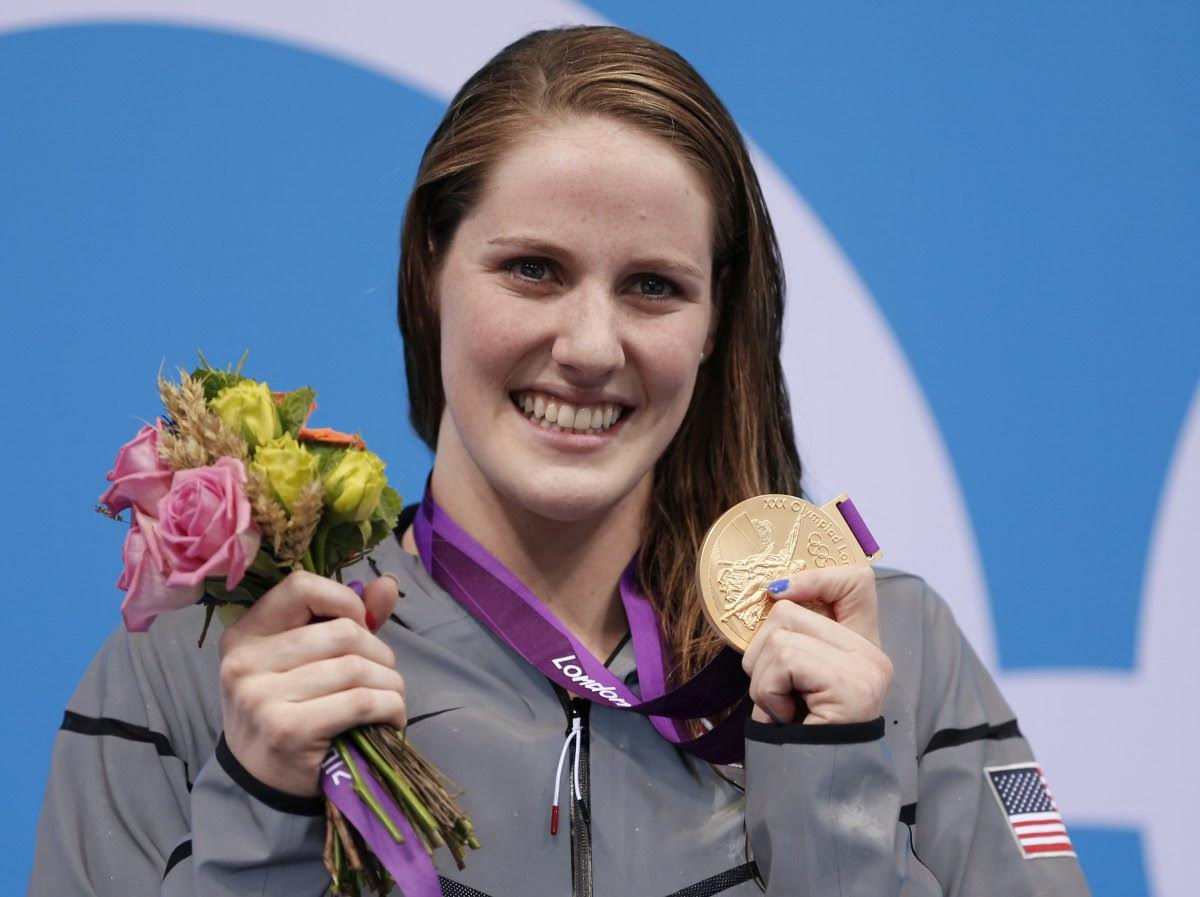 Melissa Franklin showcasing one of the gold medals won at the London 2012 Olympics

Volunteering at a community aid project is an amazing way to make a lasting impact on some of the poorest communities in the world while being immersed in local culture said Sri Lanka Tourism in a communique. Community aid volunteering focuses on developing important and lasting infrastructures which can include constructing and renovating buildings, supporting educational initiatives, assisting with medical outreach and healthcare, creating sustainable business and tourism models and much more.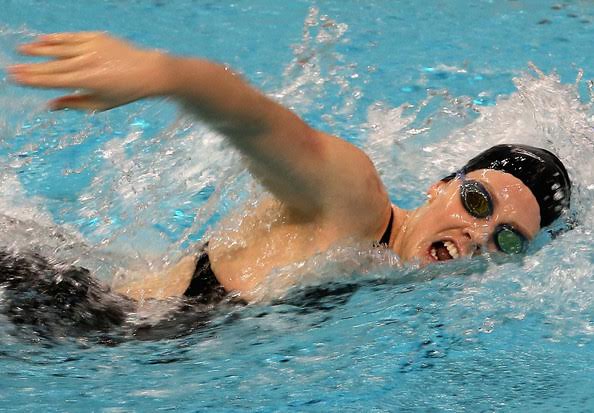 World Record holder in 200m and Swimmer of the Year 2012 Melissa Franklin in action

Seenigama which is managed by Foundation for Godness was originated Kushil Gunesekera was the man behind the concept Community Aid Tourism. A new concept of travel for those people wanting a holiday that is a little bit different than the archetypal two weeks on a poolside sun lounger. We've realised that more people are open to the idea of a few days relaxing and a few days participating in really good grassroots community projects like the Foundation of Goodness voiced Kushil Gunesekera. It's all about creating real life-changing experiences and build long-term partnerships with people all around the world and that's what we do at Seenigama. For a year almost 2000 volunteer at the village which is why Sri Lanka Tourism is using this as a flagship project to drive this new concept of tourism voiced Chairman Athukorala

What is unique about Seenigama us that we see rural men and women learning web & graphic designing, electrical wiring, dress making, hair styling, English language and business development skills; mothers and their infants attending the Paediatric clinic; the village U13 cricket team playing against another school in the magnificent Seenigama Oval – built with assistance from Surrey CCC – that has been built alongside a 23-meter swimming pool donated by Bryan Adams makes Seenigama the ideal project to rev up Community Based Tourism in Sri Lanka opinioned Athukorala.
---
Add comment

Comments will be edited (grammar, spelling and slang) and authorized at the discretion of Daily Mirror online. The website also has the right not to publish selected comments.

---