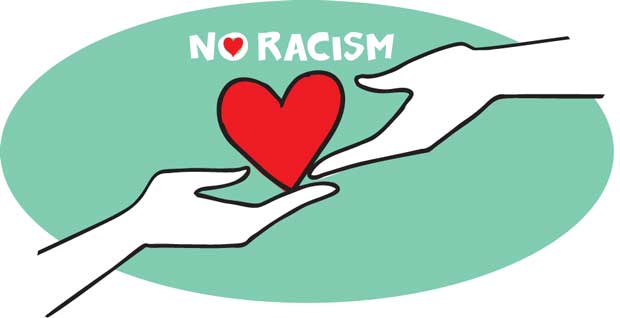 The Nobel Prize-winning American novelist Earnest Hemingway in his famous book, 'For Whom the bell Tolls' wrote an equally famous if not immortal truth that, "I belong to humanity and every person's death diminishes me". The depth of this perception needs to be understood by people. Essentially we belong to humanity and the other identities or labels we carry end in the grave. These include labels of race, social status, professions, castes and others.

They all end in the grave and what remains is our character -- our integrity and honesty, the spirit of patience and kindness, sincere, selfless and sacrificial service to others, the spirit of love, mercy, compassion, forgiveness and related virtues.

These remain and the other identities or positions, power, popularity, privilege and wealth are transient or impermanent. Every major religion or liberative spirituality teaches us this truth but unfortunately many of us prefer to carry the impermanent identities or labels including cultural practices associated with them.
That is why the Nobel prize winning bard of Bengal, Rabindranath Tagore described the traditional Indian marriage as glorified prostitution because the women were put in the market -- one million for a medical doctor and similar amounts for engineers, lawyers, accountants and other professionals.

Besides, this dowry system, which still prevails widely in the East especially, impermanent identities such as race, caste and social status, carry a multitude of practices similar to the glorified prostitution that Rabindranath Tagore referred to.

As for social status, in the earlier centuries there were no modern toilets but only bucket toilets and the so-called "toilet coolie" would come every day to clean them. So-called respectable people avoided any contact or relationship with these coolies until Rabindranath Tagore reminded them in a famous book that if not for the work of the coolie the respectable people and social elites would soon suffer from diseases that would often end in death.

These spiritual and philosophical thoughts should come to mind as we go into the fourth day of the State of Emergency and curfew in some areas of Kandy. This came after a road incident in which a particular community's member attacked a man from another community.

When this man died about a week later mobs attacked business premises owned by another community. A few incidents were reported yesterday while a police curfew continues in the Kandy district, schools are closed and Kandy big matches put off.

The Kandy violence came after the Ampara crisis where some people made a ridiculous complain that so-called sterility pills were put into food sold at a restaurant run by a certain community.
Medical science with its modern marvels has not shown the existence of such a pill but the story sparked off a riot where again business premises were burnt down and places of worship attacked.
The philosophers we quoted and others speak of idealism but there is also the self-centred reality. We need to admit that most of us are caught up in self-centredness and its related vices or transient identities because a selfish and wicked world most of the time focuses our attention on transient factors if not something worse.

President Maithripala Sirisena and Prime Minister Ranil Wickremesinghe issued statements that with the declaration of state of emergency, the toughest action would be taken against those who indulged in racial violence and those who provoked the mobs. Life imprisonment is one of the penalties.
Along with this we hope that the major religions and schools will educate the people and especially the children to think over and beyond impermanent identities and focus on character building because the virtues such as sincerity, goodwill, non-violence and selflessness are subjects which last for life and promote humanity.