---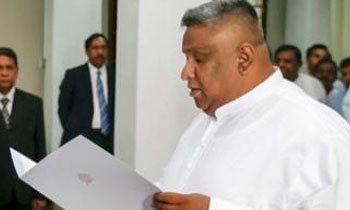 Uva Province Chief Minister Chamara Sampath Dassanayake said he would step down from the Post of Provincial Education Minister with immediate effect.
The Chief Minister said he decided to step down from the post until the investigation into the allegations levelled against him was completed.
The Human Rights Commission of Sri Lanka (HRCSL) launched an investigation into the incident where the Chief Minister allegedly forced a school principal to kneel before him.
The female principal of a Tamil girls' school in Badulla was allegedly summoned to the Chief Minister's house where she was forced to kneel because she had refused to enroll a student recommended by the Chief Minister.
Minister Susil Premajayantha earlier said that the Sri Lanka Freedom Party (SLFP) would also launch an investigation into the incident.