---
MANILA AFP Dec15, 2016 - The United States said Thursday it had withheld a major aid package to the Philippines because of significant concerns about the rule of law under President Rodrigo Duterte, days after he boasted about personally killing people.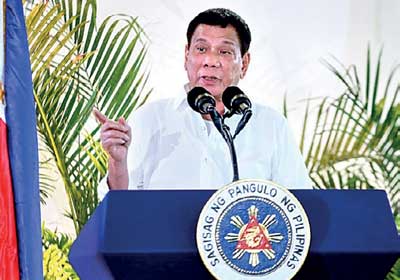 The announcement is one of the sharpest responses by the United States to Duterte's drug war, which has claimed more than 5,000 lives in less than six months.

The US embassy said the Philippines had missed out on a second aid grant under the Millennium Challenge Corporation, after an initial five-year package worth more than $430 million expired in May.