---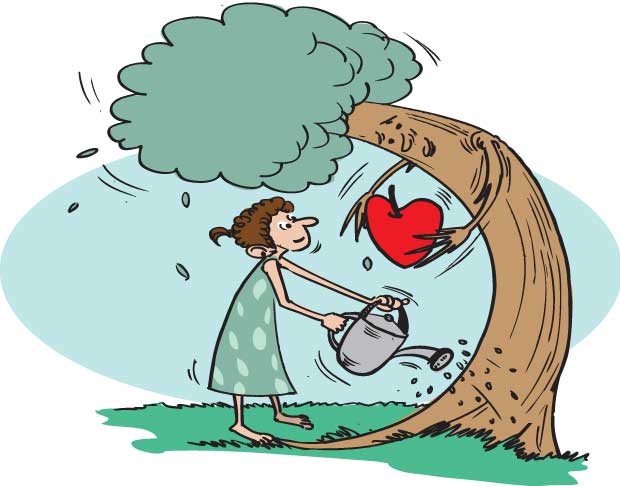 In the United States East Coast, tomorrow is likely to be the coldest night with temperatures plunging to about 40 degrees below zero. Though President Donald Trump -- whose mental fitness to rule the world's most powerful country is being widely questioned -- still claims that climate change is largely a hoax made in China.
The Associated Press (AP) reported that the blast of arctic air that engulfed portions of the East Coast broke more cold temperature records in several cities. The National Weather Service said the temperature at Worcester in Massachusetts, fell to minus 9 this week, breaking a record of minus 5 set in 1942. At Providence in Rhode Island, temperatures fell to minus 3, breaking a record low of minus 1 set in 1912.
And at Hartford in Connecticut, the temperature dropped to minus 9, smashing the previous record of 1, also set in 1912. Boston tied a low-temperature record set more than a century ago in 1896 of
minus 2.
Across the Pacific on January 8, Sydney clocked the hottest place on Earth as hot weather continued. High temperatures, combined with high humidity, made it an unpleasant sleep for some in Sydney overnight. The Bureau of Meteorology confirmed on Monday that Penrith had reached the highest temperature on earth in the past 24 hours when it reached 47.3 degrees on Sunday afternoon.
However, the situation changed dramatically as the Sydney Morning Herald reported on Tuesday that thunderstorms battered Sydney, cutting power to thousands of homes after almost 22,000 lightning strikes hit the city early in the morning.
These dramatic changes in weather patterns are widely attributed by scientists to climate change and global warming. Sri Lanka also has experienced this phenomenon with the worst of droughts during the past two years being followed by widespread floods and the Meteorological Department often unable to correctly predict what would happen in the coming days, weeks and months.
Thankfully President Maithripala Sirisena and the National Unity government are giving the highest priority to the battle against climate change. While the government takes urgent and effective steps it is vital that Sri Lanka's citizens also should become eco-friendly and do whatever they could in different ways or degrees in the battle against climate change.
At a basic level, responsible citizens -- who focus their minds on the common good of all people of the country and are not selfish or self-centred -- could help in this mission by saving clean water and electricity. We have said this before and it is necessary to stress it again because what is at stake is the future of the younger generation. Are we going to leave behind for them a polluted world where there will be little or no clean air to breathe or clean water to drink. But if responsible citizens act now the air and water pollution could be reduced and we would be leaving behind a healthier world where our children and grandchildren could be healthy and wealthy.
Besides saving clean water and electricity in different ways we also need to help in building green cities and urban areas. While the government and local authorities handle this at a mega level citizens could help by planting trees and developing their home gardens, using organic fertilizer. Citizens who are able should obtain solar energy panels being offered at concessionary rates while rainwater harvesting equipment is also available.
Voting at elections, such as the February 10 local council polls is not the only responsibility of good and responsible citizens. We need to go beyond and ask what we have done for our country instead of what our country has done for us.