---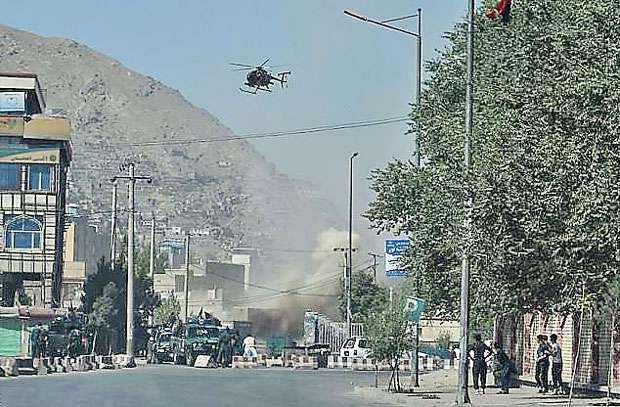 An hours-long battle in the Afghan capital involving insurgent rocket attacks and military airstrikes ended Tuesday with the death of two militants, authorities said.

The assault came as President Ashraf Ghani was making a speech marking the first day of the Islamic Eid al-Adha holiday, days after he offered the Taliban a conditional three-month ceasefire.

It was not clear who carried out the attack.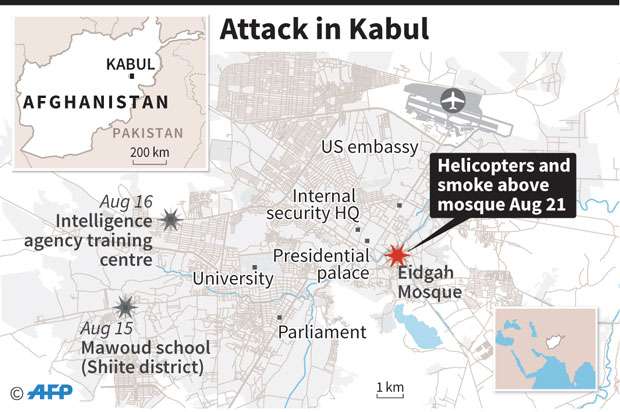 "Two attackers were involved. The enemy was firing mortars," General Murad Ali Murad, commander of Kabul's garrison, told a press conference.

They were killed and at least six civilians or security force members were injured, he said.

Police said the attackers used rockets, several of which landed in at least two areas of Kabul around 9:00 am.

During the battle an Afghan army helicopter swooped in low near the Eidgah Mosque in a central district and fired a rocket at a militant position, sending a plume of dust into the sky. Shoppers who moments earlier had been buying livestock for the Eid feast sprinted for shelter as cars swerved in the road to flee the fighting.

Blasts and gunfire could be heard as security forces cordoned off the area.
KABUL AFP,
Aug 21 2018