---
Bileeta is pleased to announce the appointment of Aelian Gunawardene to its board of directors with effect from 31 June 2017.

Gunawardene joins Bileeta's founder/CEO Sanji De Silva and CTO Sanka Weerasinghe as the company looks to expand to foreign markets.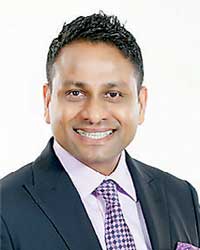 JAT Holdings Managing Director Aelian Gunawardene, holds over 25 years of experience in marketing and management strategy. As managing director of JAT Holdings, one of Sri Lanka's leading players in the construction industry, Gunawardene is the founder of JAT and remains a key figure in the company, pioneering new innovations and increasing market share by building unequivocal brand equity for the company in Sri Lanka and the Indian Subcontinent. "We are happy and excited to welcome Aelian to our board as we believe that with his experience and marketing strategies, he can help us take Bileeta to greater heights," said Sanji De Silva. In 2016, JAT Holdings implemented Bileeta's award winning ERP solutions, Entuition to facilitate easier access to daily sales records, stocks, returns and gross profits on the various verticals within the company's structure. His impression of the cloud-based ERP solution and the company's commitment to excellence gave him insights on the challenges faced and how his expertise can help grow the business, and accepted the offer to join the board.

"I believe that Bileeta has a lot to offer the Sri Lankan industry and in the new foreign markets we are looking at. I am honoured to be a part of this great team," said Gunawardene. "I will support Bileeta with its marketing and expansion to international markets with my knowledge and experience and hope to take this company to greater heights."