---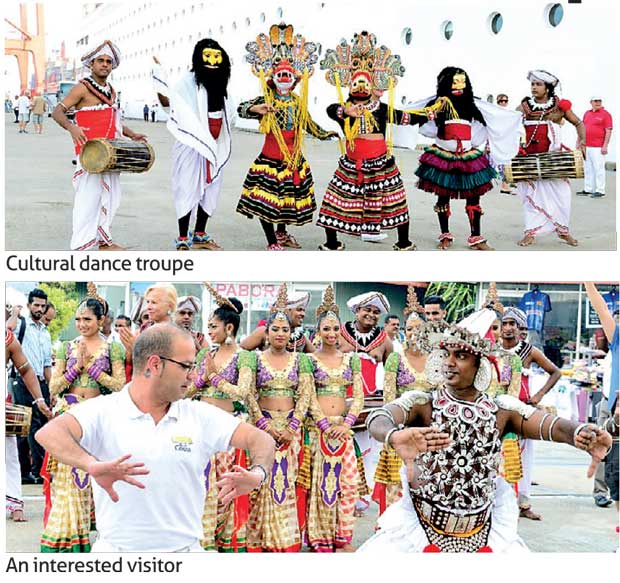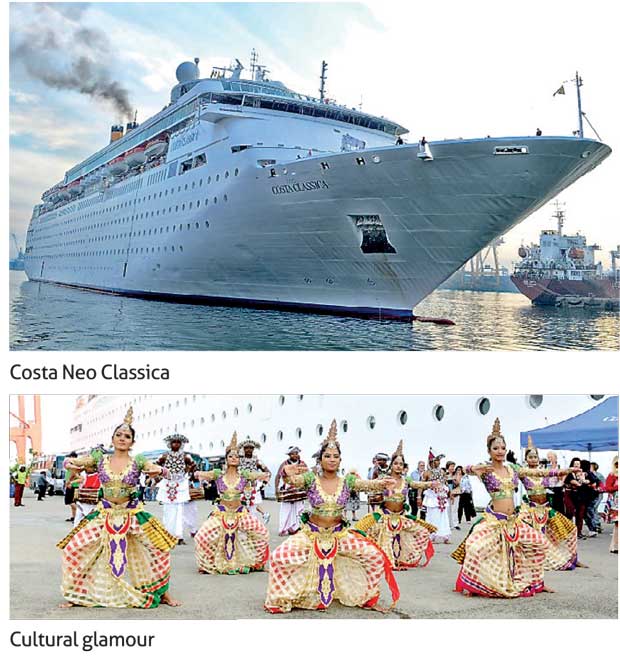 By Lahiru Pothmulla
Italian Ambassador in Sri Lanka Paolo Andrea Bartorelli launched one of the events of the Italian Food Week - 2017 on board the Italian Cruise Ship Costa neoClassica which arrived at Colombo Port last month.

The Italian Food Week is a concept of the Italian Foreign Affairs Ministry launched last year for the first time. Missions of Italy across the world celebrate the week in November to promote Italian cuisine and their agricultural sector. This year's food week is being held from November 20 till 26.

At the event held in the ship, Ambassador Bartorelli said it was a nice experience to launch an event of the food week on board an Italian cruise ship. "Our food is one of very many best points of being an Italian," he said.

Executive Chef of the Ship Stefano Fontanesi said the ship provides millions of meals per year but they do it with same spirit every day to provide a better service to the passengers.He said they have their very own Italian burger which is different from the American burgers.

"Our burgers are made with all Italian ingredients. We also have the ability to make a variety of cheese such as mozzarella on board the ship. We receive milk from the land and then make our own cheese in here to maintain the sustainability," he said.

Meanwhile, Lotus DestinationsManaging DirectorNalini Guptasaid Costa Crociere, the cruise line which operates Costa ships is a prestigious company with a long history.

She said up to 20,000 employees of different nationalities employed at the company and their cruise ships touch 200 different ports. "Our ships reach 261 destinations, 2,200 tours and 60 embarkations ports worldwide," she said.

Gupta also said apart from traditional Italian cuisine, the ship Costa neoClassica, which cruises through the cities of Mumbai, Colombo and Male, has other regional cuisine such as Indian food to cater to the passengers.

The ship has the capacity to cater to 1,500 passengers and on this tour, they are catering to 1,200 passengers. The ship also has a capacity of 500 crew members.