---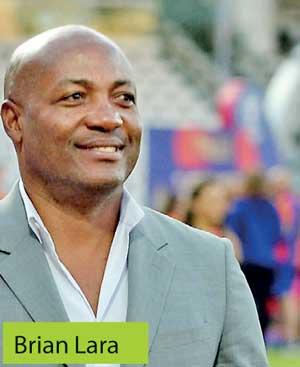 By BIPIN DANI
Former West Indies great Brian Lara will be one of the pallbearers at Sir Everton Weekes' funeral on July 30. This was revealed by Jeffrey Gibson, the Dean at The Cathedral Church of Saint Michael and All Angels.

The funeral of Sir Everton Weekes, who at the age of 95 passed away on July 1, will be hosted by the Government of Barbados.

"The pallbearers into the Kensington Oval will be sons David Murray and Eareal Johnson; godson Adrian Donovan and former West Indies cricketers - Brian Lara, Sir Charles Griffith and Ian Bradshaw," Gibson told the Daily Mirror yesterday.

"This Official Funeral will be conducted in accordance with the burial rites of the Anglican Church. The Procession will enter Kensington Oval through the Pickwick Gate (Sir Everton Weekes was born and raised in Pickwick Gap)."
"Sir Everton Weekes' funeral will be the fourth one to be held at the Kensington Oval. The others were former Prime Minister David Thompson, former President of the Barbados Cricket Association, Stephen Alleyne and former West Indies batsman Seymour Nurse,"

he added.