---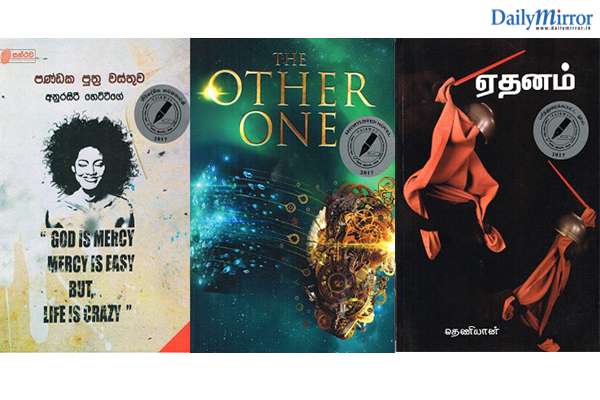 The Fairway National Literary Awards (FNLA) 2018 is scheduled to take place on the 3rd of December in Colombo. This Awards Ceremony is being hosted by Fairway Holdings, one of the leading conglomeratesin Sri Lanka, for the 4th consecutive year, in its continuous bid to encourage and promote excellent creative writing in all three languages; Sinhala, Tamil and English.
Launched as a fringe event for the Fairway Galle Literary Festival in 2015, when the company took over the title sponsorship of the biggest international literary festival in the country, FNLA has seen the emergence of some of the best creative writers inSri Lanka. The main objective of FNLA is to fulfill the nationally important need of providing opportunities to talented local authors so that they can achieve island wide recognition. This commitment shown towards the arts and culture of the country by Fairway Holdings has inspired and encouraged many budding authors. The significant cash prizes as well as the due recognition given to both the writers and publishers have made the Fairway National Literary Awards one of the most highly anticipated events in the literary calendar of Sri Lanka.
The winners of the past three years include;
2017 – Pandaka Puthra Wasthuwa by Anurasiri Hettige,Ethanam by Theniyaan and The Other One by Amanda Jay
2016 - Maha Ravana by Tennyson Perera, Pancham Pilaika Wantha Seemai by M. Sivalingam and First Utterance by Theena Kumaragurunathan
2015 - Maha Sami by Sepali Mayadunna, Rails run Parallel by Ayathurai Santhan and It's Not in the Stars by Rizvina Morseth de Alwis
For this year's competition entries were called in June 2018 and there was a remarkable response with over 120 books being submitted. The shortlist was announced on the 30th of August where 5 novels in the Sinhala category, 5 in the Tamil category and 4 in the English category got shortlisted for the final award.
This year's contenders for FNLA are;
Sinhala:
Aththani Kanu by Sepali Mayadunna, Warana by Padmini Senevirathne, Tharu Visula Raya by Aruna Premarathne, Deshadrohiyage Nirmala Hardaya by Tharangani Resika Fernando and Balawa Kandulu Gini Gani! by P. B. Jayasekara
Tamil:
Kattupol by Pramila Pradeepan, Thottu Ponavarkal by Fernando Seeman Pathinathan, Irattak Kuliyal by Musdeen, Idipadum Koddaikalby Nawayanee Yohendranathan and Panichaiadi Munmaariyum Sattakkinarum by A. M. S. Velalaganz
English:
Rao's Guide to Lime Pickling by Sandali Handagama, The Chameleon by Seheni Hisara Kariyawasan, Stories by Charulatha Abeysekara Thewarathanthri and Zeelam by Navin Weeraratne
Professor J. B. Disanayaka will be gracing the final ceremony as the Chief Guest.