---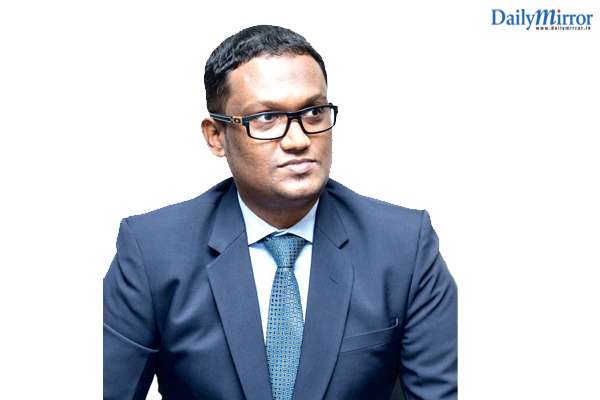 Nabeel Hamza, Senior General Manager at Global Logistics Services
A Sri Lankan emerged with the top marks in the world across two subjects in the 2017/18 academic year examinations conducted by the Institute of Chartered Shipbrokers, UK (ICS UK).
Nabeel Hamza will be felicitated together with his fellow graduates at an award ceremony conducted by the Institute of Chartered Shipbrokers, UK at the Trinity House, London later this month.
Notably, the Chief Guest at this year's award ceremony in London will be UK MP, Ms Nusrat Ghani, Parliamentary Under Secretary of State at the Department for Transport and Assistant Government Whip. The first non-British International President of ICS UK and Chairman of the Sri Lanka Ports Authority Dr. Parakrama Dissanayake will also attend the event as guest of honour amongst a distinguished gathering of international delegates.
Nabeel won two world prizes for both subjects he attempted, securing the Armac Award for 'Introduction to Shipping' and E. A. Gibson Shipbrokers Award for 'Port Agency' - makinghistory as the first Sri Lankan to win two world prizes together at the ICS UK examinations. A 34 year old professional with over a decade of presence in the industry, Nabeel shared some insights into his journey to the academic pinnacle in international shipping and logistics.
"I am delightedwith my achievement and very excited to know that my ability to learn and perform in a global academic environment has not been dulled, but rather sharpened by my time working in the industry, the reason behind my decision to take up this challenging examination was to endorse my experience in the industry," he said.
A past pupil of Zahira College, Colombo, Nabeel is an associate member of the Chartered Institute of Management Accountants, UK and a Lean Six Sigma Black Belt. He began his career in a multinational manufacturing and trading company where he played an important role in accounting and finance. As he identified that logistics is an integral part of the trade, he moved to a career in logistics in 2008 and now serves as the Senior General Manager at Global Logistics Services (Pvt) Ltd.
"When it comes to providing logistics solutions, Global Logistics Services (Pvt) Ltd,is today a company that is big enough to do the job and small enough to do it better. We provide a total suite of logistics solutions and despite starting from humble beginnings as a medium-sized company, we have recorded a considerable growth over the years to reach our market position today through careful stages of product development to fulfill our customer needs. I believe this experience has been instrumental in my success today," Nabeel explained.
Commenting on the achievement, Jagath Pathirane - incumbent Chairman of Sri Lanka Logistics and Freight Forwarders Association (SLFFA) and Board Director of Global Logistics Services (Pvt) Ltdwho also serves as Director/CEO of Expolanka Freight (Pvt) Ltd and Chief Administrative Officer of Expolanka Holdings PLCsaid: "Nabeel Hamza is young, agile and at 34 years counts over twelve years of exposure in business management. With expertise ranging from financial management, logistics management, risk management and human capital management, he is well rounded."
"Nabeel's roots in Finance and Lean Six Sigma, makes him particularly strong in addressing key issues and arriving at the right solutions. Backed by his strong academic achievements and exposure, he is a far sighted business professional who strongly believes in constructive change and continuous improvement with the hunger to seek out and take calculated risks. He has been the brain behind and the spine ofmany initiatives and successful products developed in the company and we anticipate many more great things from him in future."
The Institute of Chartered Shipbrokers, founded in 1911 and awarded a Royal Charter in 1920, is the only internationally recognized professional body in the commercial maritime arena and it represents shipbrokers, ship managers and agents throughout the world providing the shipping industry with highly qualified and internationally recognized professionals while continuously working to improve professional and ethical standards in the industry.