---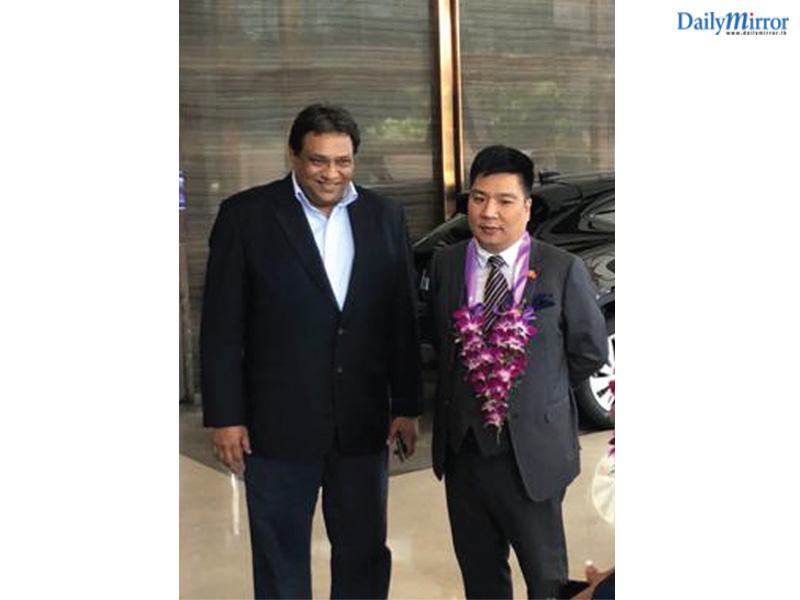 Continuing its dedication to promote investment opportunities in Sri Lanka to the world, Marina Square – Uptown Colombo recently hosted a group of delegates from China to showcase its harbor front mixed development project. Representing the One Belt One Road Association, the delegation consisted of investors from different business areas in China.

The Marina Square team extended a traditional Sri Lankan welcome to the guests, followed by detailed presentations on investment opportunities in Sri Lanka in the context of the Belt and Road initiative. Furthermore, the advantages of the Marina Square – Uptown Colombo project was highlighted, with the aim of drawing more global contribution.

The Chinese delegation was on an investment opportunity seeking tour and Mr. Shivanka De Zoysa, Director Marketing of Marina Square addressing the delegation stated, "Investments in the right residential developments, especially at the initial stages is one of the best investments one can make. This is because successful residential developments in Sri Lanka have recorded up to 50% capital appreciation within 3 – 5 years. Marina Square has already recorded capital appreciations exceeding 20% within the first year and is estimated to exceed industry norms at its completion. With more than 3 years for completion, it is still a very good time to invest in the Marina Square development."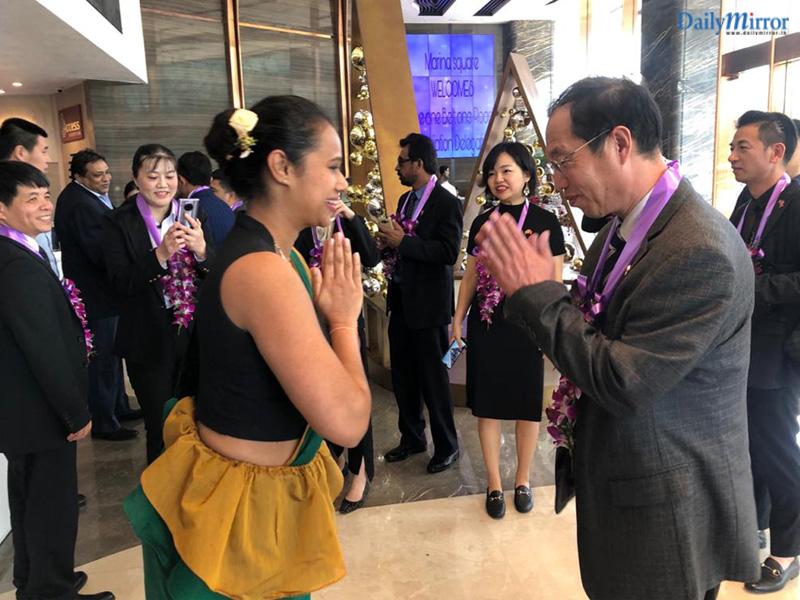 ​
Mr. De Zoysa further added, "It is also the best time to invest in real estate in Sri Lanka as you no longer have to pay VAT or NBT when investing in condominium developments in Sri Lanka".

Hosting the delegates in Sri Lanka is one of the series of initiatives taken by Marina Square to promote Sri Lankan real estate to overseas investors, and for them to experience the taste of Sri Lankan Hospitality.

Marina Square - Uptown Colombo is a fully integrated mixed development and Sri Lanka's first and largest harbor front development project by three internationally reputed industry giants; Access Engineering PLC, China Harbour Engineering Company and Mustafa Singapore.

Consisting of 1068 Condos in over 36 floors across 5 towers, it is an iconic mixed development project in Colombo North. Located minutes away from the developments such as the Colombo International Financial City (Port City), International Maritime Centre, Fort Multimodal Transport Hub and leading schools, Marina Square offers intelligent living spaces at significantly affordable prices while yielding substantial capital gains and high rental values.