---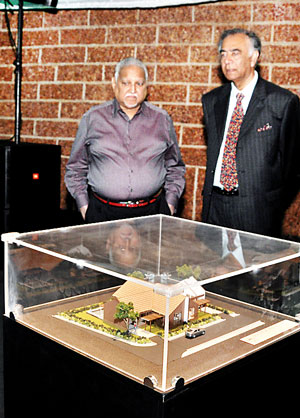 Aitken Spence, the blue-chip conglomerate which has a strong presence in Sri Lanka's commercial sector as well as the region, recently announced the launch of its upmarket luxury complex 'Heritage Grove', aimed at providing the ideal lifestyle for those wanting to spend the autumn of their lives in ultimate comfort.

Heritage Grove, an entirely novel concept to Sri Lanka, will be located on a 30-acre coconut grove annexed to the coastal town of Negombo.

"There is a rapidly growing population across the world, approaching the golden years of their lives, including Sri Lankans who went overseas in the 70s and became successful, as well as foreign nationals who may have lived and worked in our country and have a special affinity towards it.

However, the cost of a similar facility as what we are offering, in countries such as the US is extremely high and in recent times, we have seen countries such as Thailand, India, Malaysia and even the Philippines, promoted as high-end retirement destinations," said Aitken Spence PLC Director and Head of Business Development and Plantations Dr. Rohan M. Fernando. Aitken Spence has partnered with two respected US investors of Sri Lankan origin for this project - Mohan Chandramohan, former Chairman and Managing Director of American Reprographics, the only Sri Lankan company listed on the New York Stock Exchange and Tissa Attapattu, who is involved in the export business and has a good knowledge of the retirement market.

A US $ 30 million investment, Heritage Grove, will consist of 140 luxury villas equipped with the best of facilities for independent living. Amenities, including swimming pools, tennis court, gym, spa pavilion, library and an expansive clubhouse, clustered amidst planned lush gardens and manicured lawns create the perfect dwelling place that encourages an active yet indulgent lifestyle for those who have moved away from the hectic nine to five.

The complex also offers services such as 24-hour healthcare with doctors on call, 24-hour security with CCTV cameras, golf cart transportation within the community, shuttles to and from Colombo twice a day, along with villa options to choose from including those that come with their own private plunge pools.

"This is Sri Lanka's first luxury complex of its kind and we are confident that Heritage Grove is merely the first step we are taking in this direction. Sri Lanka has the potential to become a top retirement destination and we believe that our expertise in the hospitality industry both locally and overseas will help us in making this project a success," said Dr. Fernando.