---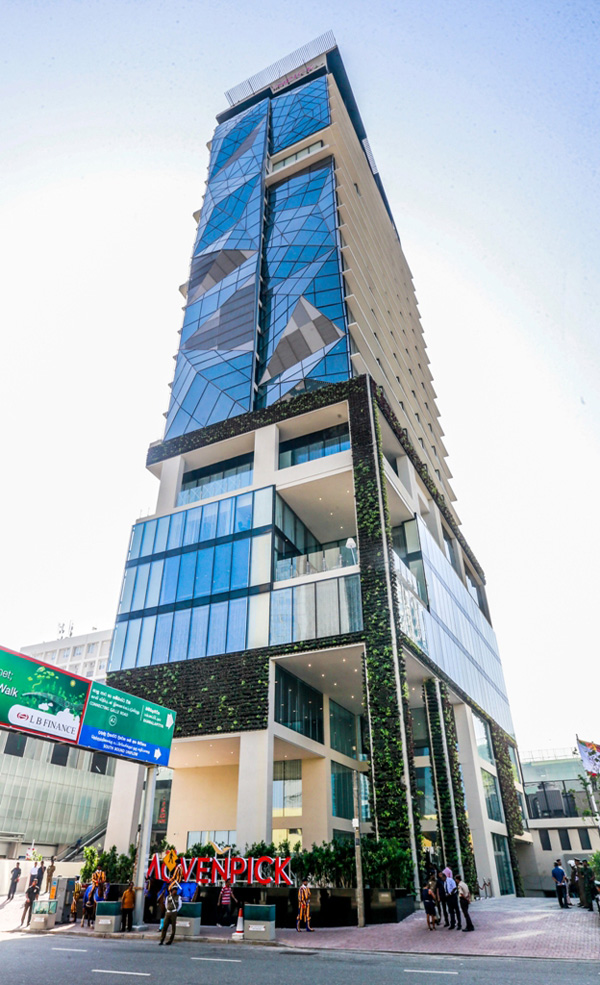 The beautiful green landscape which soothed our eyes and refreshed our souls as we walked through the city streets back in the good old days is disappearing at a rapid speed due to accelerated urbanising in our city. The only noticeable park we have for the entire city is Viharamahadevi Park at Townhall. The development of many giant commercial buildings and high-rise apartmentsare indeed highly beneficial for the country yet the diminishing small remaining patches of greenery is taking its toll on the city dwellers with increased city temperature and stress-related illnesses at an unprecedented level.
Ensuring the wellbeing of the population, creating sustainable living space and the attractiveness of the city; Wallspan, a company specializing in architectural building façade, rain screen cladding, decorative cladding and curtain wall facade, has come up with a novel solution to transform Colombo into a Garden City without disturbing the fast paced development.
Explaining the concept of "living façade", Ramzeen Rauff, Director- Operations of Wallspan said, 'Plante living façade is a vertical garden which helps people living in densely populated urban environments re-connect with nature. It transforms dull and grey walls into most needed greenery by growing beautiful plants on a vertical space. It can be used to beautify the walls of high-rise buildings, offices, flats, apartments, individual homes or any other structure for that matter.'
Wallspan very recently completed the country's tallest vertical garden at the five-star Movenpick city hotel with more than 33,000 plants on vertical plane, thus proving its engineering excellence. Though it's a new concept to Sri Lanka, living facades have helped to change the city landscape of many developed countries including Singapore which has gained international reputation as a garden city.
According to Rauff, living facades goes beyond than offering an aesthetic value to the city landscape to also give many other health and environmental benefits. Some major studies done by world renowned green façade consultants on vertical garden has revealed benefits such as reduced air pollution, better acoustics and reduced urban heat amongst many benefits. Living facades help to reduce air pollution by filtering the fine particles in the air and help reduce heat in urban areas by preventing heat radiation into surrounding areas as opposed to solid walls. Modern studies have proven that plants can reduce radiation of heat by up to 50 percent. Additionally living façade also helps reduce noise pollution in the city. 'The initial cost of living façade is outweighed by the health and other benefits offered by it,' he added.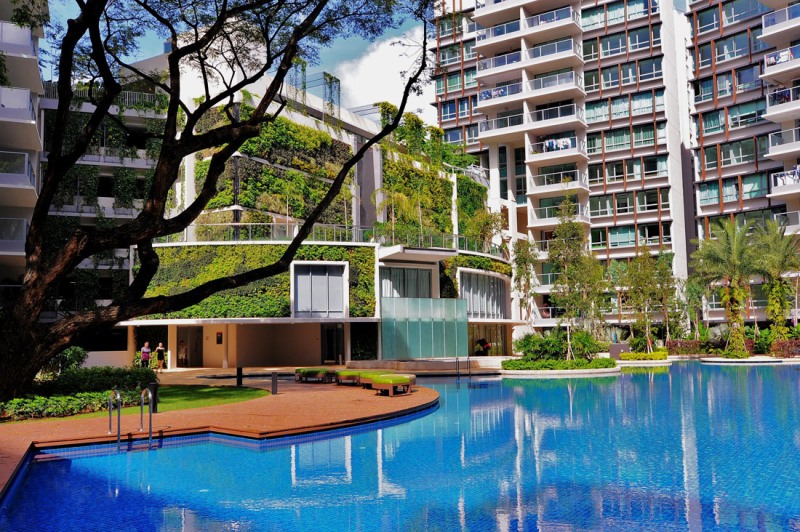 As plants are grown on a vertical space in contrast to ordinary gardens on land, access to regular water supply, fertilizer and nutrients become a challenge. Wallspan uses a fully automated irrigation and liquid fertilizer system to overcome such challenges. The system especially designed for high-rise buildings, which is incorporated with special safety features. The plants can be chosen according to individual tastes of the client considering climatic conditions and other factors affecting plants to grow in the particular location. One of the special features of living façade is that users can move plants around, not having to look at the same display every day, thanks to the advanced engineering capability of Wallspan.Due to lack of space in the congested city, at the residential level, many home gardens have been turned in to car parks disallowing them to enjoy luxury of having their gardens. Concerning the need, Wallspan also provide an economical and value engineered solution for individual home owners to have their Vertical Garden within the limited space available.
"Living facades offer a wide range of benefits to the users as well as to the country. With tourism being one of the main growth engines of our economy living facades will be able to give a much needed boost to it by attracting and promoting the Sri Lankan capital as a beautiful garden city", further stated Rauff who brings with him an experience of over ten years in the façade industry in the UK where he worked with internationally renowned architects, developers and contractors.
The company takes pride in introducing a range of innovative, high quality, and sustainable cladding solutions to the Sri Lankan building facade market within the last few years. Products being chosen from world renowned manufacturers in Europe, USA and Singapore in order to ensure our clients to benefit from latest technologies & sustainable products with the promise of long term cost benefit. Wallspan has become a trusted brand among the design community and some of its prestigious clients include Softlogic Life, Dialog, Odel, Prime Residencies, Mobitel, Movenpick City Hotel, and various universities, banks and many other retail, corporate and government institutions. The Company already has been able to build an excellent track record in providing pioneering technologies to building façade market through introduction of EXTEC Cladding, Light Clad, PERF Clad, Archizinc cladding, BIPV Solar glass, etc.
Wallspan team dedicated to provide its expertise and assistance to architects, interior and landscape designers, corporate and individual home owners who wish to have a beautiful vertical garden in their premises irrespective of the scale of the project. More details about living facades can be obtained by calling the company's hotline 0770881558 or 0117470055or by logging onto www.wallspan.lk.