---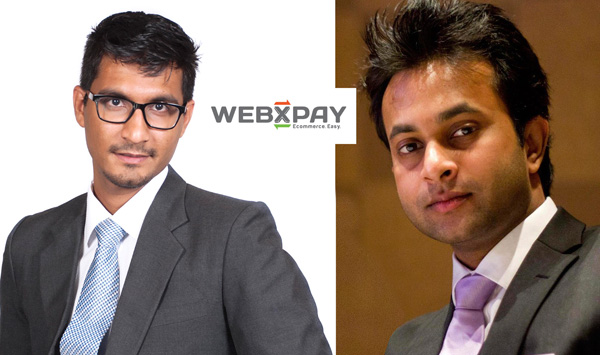 200+ Merchants signed up in under 6 months in its journey to contribute to financial inclusion and inclusive growth in Sri Lanka
Foot falls in malls are now being converted in to increasing web traffic on e-commerce sites,andcard-swipes and cash-payment at point-of-sale are being replaced by checkout through efficient payment gateways. This is the beginning of the e-commerce revolution in Sri Lanka and in this paradigm,; WEBXPAY is playing a key role in empowering and enabling today's merchants in becoming regional champions of tomorrow.
WEBXPAY is the ultimate one-stop-shop that provides a comprehensive SaaS (Software as a Service) solution for merchants to start selling online within 48 hours, which includes a fully functional website, shopping cart, suite of payment gateways, a shipping matrix and digital marketing support. WEBXPAY is currently connected to VISA, MASTERCARD, AMERICAN EXPRESS, EZCASH, MCASH and SAMPATH VISHWA, with many more online banking channels to connect with, in the pipeline. WEBXPAY's product portfolio is offered at nominal prices starting from LKR 890/- per month for its XBasic with its premium XPro being offered at LKR 3990/- per month, which costs less than 1/5ththe cost of employing an unskilled person.
In today's world, where everything is but a click away, WEBXPAY is arguably Sri Lanka's fastest growing e-commerce enabler, with over 200+ merchants acquired over a period of less than 6 months, and includes corporates in the stature of Bata, Cotton Collection, Royal Institute and Anilana Resorts. WEBXPAY's merchant portfolio includes merchants in various parts of Sri Lanka, including towns such as Mahiyanganaya, Ampara and Jaffna.
WEBXPAY Founder and CEO Omar Sahib, a former bankerwith extensive payment service experience with a globally renowned payment services provider, stated - "In today's context, getting a payment gateway from a bank is often a far-fetched notion for a Micro, Small, or Medium Enterprise (MSMEs) due to the cost factor and other variables. This is evidenced by the fact that there are only less than 1,000 gateways in the market, whilst there are over 60,000 potential merchants who could sell online and receive payments electronically. This is our target market and we are positioned to go to every nook and corner in the country to empower and enable these merchants. Also, WEBXPAY is committed to social sustainability and we believe, we can reach out to the unbanked community in Sri Lanka and be a catalyst to contribute to financial inclusion and inclusive growth."
Omar further stated – "Sri Lanka has all the right ingredients to become a flourishing e-commerce trading hub of the future. With literacy rate of 92%,the country is well positioned to adapt to the ever-changing technological dynamics. Furthermore, the enabling environment evidenced by the mobile penetration rate, internet penetration, social media usage and supported by the concerted commitment by the Government of Sri Lanka under the auspices of the Telecommunication Minister, not only to provide internet access to every corner of Sri Lanka but also enable the rural masses to adapt to technology, which will provide the pivot for Sri Lanka to move towards technological advancement. Based on this dynamic, we at WEBXPAY believe e-trade is the future and we are ready to empower and enable Sri Lankan merchants reap the full potential of the e-commerce revolution.
Sajith Chanuka Founder/Director of WEBXPAY,with his experience in the e-commerce industry working for some of the largest market places commented - "Statistics show a big disparity when comparing growth in e-commerce with the growth in the use of credit/debit cards for e-commerce transactions. This anomaly is explained by cash-on-delivery accounting for the larger share of the e-commerce industry in Sri Lanka due to the lack of cost effective payment gateways for SME merchants. WEBXPAY is positioned to play the role of 'Game Changer' to fill this vacuum by providing small merchants access to a secure and cost effective payment gateway."
Omar in conclusion stated – "Merchants who sell through conventional channels have limited market access.Once a merchant moves into the electronic space, new vistas open up with island-wide reach and global trade too becomes an option! This is WEBXPAY's value-add to merchants and the e-commerce value chain at large."