---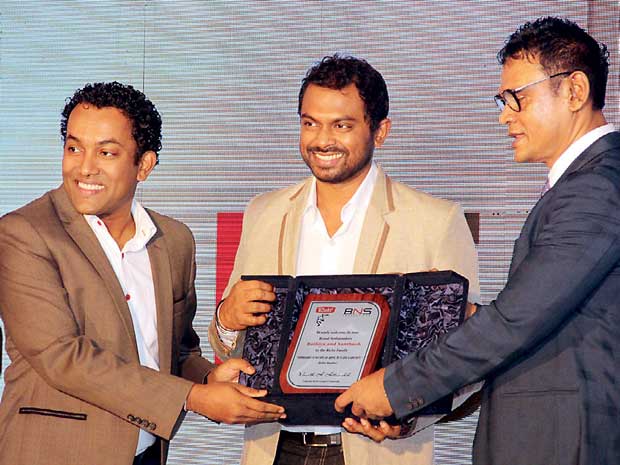 A token being presented to local artists Bathiya and Santhush by Richy Group Chairman and Managing Director Wirantha Hettiarachchi who were appointed as brand ambassadors

By Zahara Zuhair
Being Sri Lanka's largest bulk tea distributor holding 53 percent of the market share, Richy Tea celebrated its 25th year anniversary recently.

To mark the event they launched a new tea dispenser with the aim of enhancing tea drinking experience.

The latest innovation will make eight specialty tea grades available to their customers out of the 28 grades of tea that are available in the tea industry.

"Much of Sri Lanka's premium tea varieties are not made available for local purchase. Richy Tea's all new dispenser enables the local market to experience the internationally renowned fine taste of original Ceylon tea," Richy group Chairman and Managing Director Wirantha Hettiarachchi said. The tea dispenser will be made available at exclusive modern trade outlets and Richy dealerships stores, free of charge, to host a range of premium tea categories distinct to Sri Lanka.

Hettiarachchi said that while being stuck to traditional teas, they are planning to introduce innovative tea products to cater to the present and future generations such as tea as an energy drink, tea as a non-alcoholic product as well as tea in chocolate flavour.

"It is important to attract the younger generation for tea to take the industry forward. It appears like they are moving away from it whereas we used to have 2-3 cups of the when we were young," he said.

They shared with Mirror Business that currently their supply share of the tea market is around 1.92 million kilograms of bulk and 0.5 million kilograms in packeted tea per annum.

John Keells PLC CEO Hishantha de Mel said that having started as a small supplier catering to small vintage shops in a very small scale, today the company has almost 30,000 shops in Jaffna, Trincomalee, and more locations that sell the brand.

Apart from tea, he said that the company has diversified into other products such as coffee, sunflower oil, and salt that are marketed under this brand.

At the event, they also unveiled its anniversary blend pack which consists of a rare tea blend made up of leaves from three unique geographical locations, each with a unique climate and elevation.

They also expect to introduce another introductory product called TrialBlezer made from FBOPFEXSP special tea unique only to Sri Lanka.