---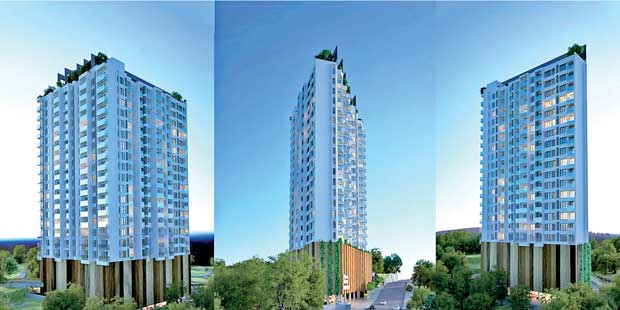 Coming up in the fast growing Koswatte suburb of greater Colombo, Elektra is a condo development project by veteran builder Floreat Homes.

The epitome of modernism, in combination with an at-home feeling, even in the sky, Elektra is a perfect blend of the new and familiar, built upon a strong foundation of architectural and engineering excellence.

Situated at No.30 Pipe Road, Koswatta, Battaramulla, Elektra comprises of 153 apartments with private balconies that face your choice of either the Colombo skyline or open fields opposite, where calming greenery provides a wholly picturesque view. For those willing to invest in the best of both worlds, Elektra has a penthouse currently available that features a stunning 180-degree view that spans multiple settings.

Elektra is exclusively marketed and sold by My Property (Pvt.) Ltd, a fully owned subsidiary of Dwellings Group, Australia.

A true haven for expression and creativity, and especially geared for young professionals seeking to carve out their own space in a bustling megapolis, Elektra will, once completed, boast the enviable honor of being the tallest structure in the Koswatte zone.

Beyond the obvious luxuries, including a pool and a rooftop clubhouse, every Elektra apartment provides best in class architectural and engineering functionality, such as incorporating uPVC windows and double coating, as well as double-glazed glass, which has a vacuum in between two sheets of glass, and is heat resistant to protect you from heat outside. Also utilized are doors with architrave door-frames, which are also fire resistant for your added safety.

Further, apartment floorings comprise of homogeneous tiles, which is a superior form of ceramic tile composed of fine porcelain clay that is fired at much higher temperatures. This means that homogeneous tiles are denser, harder, less porous and therefore less prone to moisture and stain absorption than ceramic tiles.

In addition, each apartment is outfitted with quartz worktops, international standard faucets, four-burner hobs, an oven, a microwave oven, dishwasher, a wine cabinet, a washing machine and even a cleaning robot.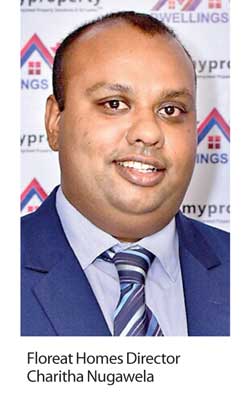 Importantly, all materials and customized fittings are sourced by Floreat Homes who guarantees they are of a superior, international standard.

Meanwhile, the innovate design of the Elektra building itself promotes the use of sunlight and wind whenever possible to facilitate natural light and ventilation whenever possible. Additionally, its best in class apartment layouts place bathrooms and kitchens close to balconies, enabling the rapid evacuation of unpleasant smells.

It is also set up to run smoothly upon completion, with its own maintenance-free Sewage Treatment Plant, as well as a temperature controlled garbage collection room that minimizes odors.

Elektra also offers up several modern conveniences such as parking on both the ground and third floors, which also includes a place to fix electric charging units, while entrances are on the ground, first and third floors to minimize waiting times. There are also two elevators and staircases, with one of each being fire proof for your added safety.

"Offering a prime location at an unbelievable price, Elektra provides a number of exciting modern amenities, from microwave ovens and washing machines, to wine cabinets and even cleaning robots. A great place to live and work, Elektra is the ideal space to call your own," said, Floreat Homes Director Charitha Nugawela.

Elektra was designed by Thilan Koththigoda of KWA Architects, a registered Chartered Architectural practice with a wide portfolio of projects for private clients and developers in Sri Lanka and the Middle East. KWA's special focus on tourism, leisure, commercial and retail, and residential architecture, as well as master planning and urban design, identified them as the natural choice for this remarkable feat of architecture and engineering.