---
The concept of a 'nano house' was first introduced in Switzerland, and was named the world's smallest sustainable house.

The design was based on a combination of pre-engineered sections made from cement fiberboard, recycled light gauge steel and polyurethane foam. These create flexible spaces and use renewable energy systems.

Innovative property development solutions provider Landmark Developers Holding (Pvt) Ltd is bringing this unique concept to an increasingly metropolitan Sri Lanka. Landmark's version of this global phenomenon is being set up in two stages at Nugegoda and Thalawathugoda.

These compact yet luxury homes will be sold at an affordable cost and consist of facilities such as two bedrooms, back yards, solar power and more in a minimum space.

Each unit will also have amenities such as built-in cupboards for easy storage, interior design solutions that suit the whims and fancies of the dweller, ergonomically designed spaces for easy access, highest quality fittings and technologically-sound lighting, electricity and sewerage systems.

Within a space of just 1,300 square feet a nano home is the next revolution in 'surban' living. With 3-4 bedrooms and the modern amenities that make life convenient, Landmark's nano homes will be the trend-setter in modern age living. Targeting the firs-time homeowner and young executives, these projects will also spread out to other key cities in the country as the demand increases.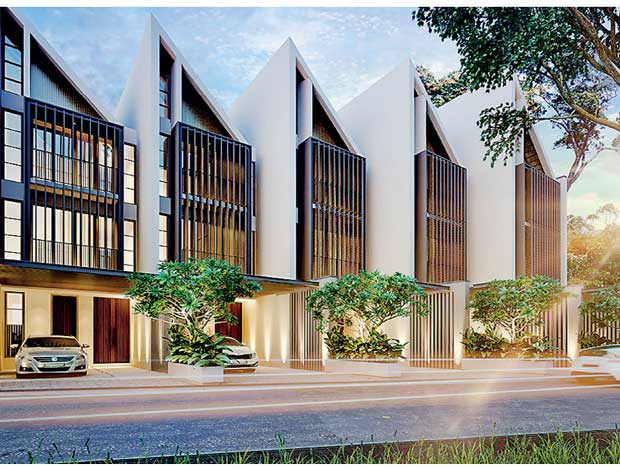 Landmark (Pvt) Ltd hopes to also create spaces that will allow for building communities. The unique structure of nano homes with four or five cluster homes in one block is not put together by chance. The community of potential house owners is subject to meticulous scrutiny to ensure that they are in fact on par with the expectations of a nano home's project.

Similarly Landmark is also interested in redefine minimalism. By living in a nano home, not only will you be contributing to the greater good by practicing minimalism but also become a trendsetter by choosing to lead a minimalistic lifestyle, a change gradually accepted in the Western part of the world but slow in the developing world.