---
​​​Photo Left to Right - Mr.Sandeep Gupta​- Senior Brand Manager- Marketing, Mr. Pradeep Antony​-​ National Sales Manger, Mr.C.K.Ranganathan​- Chairman & Managing Director​, Mr.Prasad Koralagamage​- Business Development Manager​, Mr. Rajesh Vasudevan​- Senior Manager International​
Time is of essence in today's fast paced world, so consumers are reluctant having to spend almost over an hour on hair coloring every month. Plus while using conventional hair dyes we also need the support of a well wisher to be able to do the job successfully or pay a premium to at a Saloon for the service.
It's Easy & Fast!!
Now we are Launching the Easy and Revolutionary way to coloring your hair in just 10mins with Indica Easy Shampoo Based Hair Color. It is so easy that you can apply by yourself just like applying any other shampoo but with the precaution of gloves while you are having a bath. So just take it easy and recapture your youth in just 10 minutes – it reduces your hair coloring time and effort by almost a fraction to what it was earlier. And what's more one does not have to depend on any assistance or need a brush or a bowl.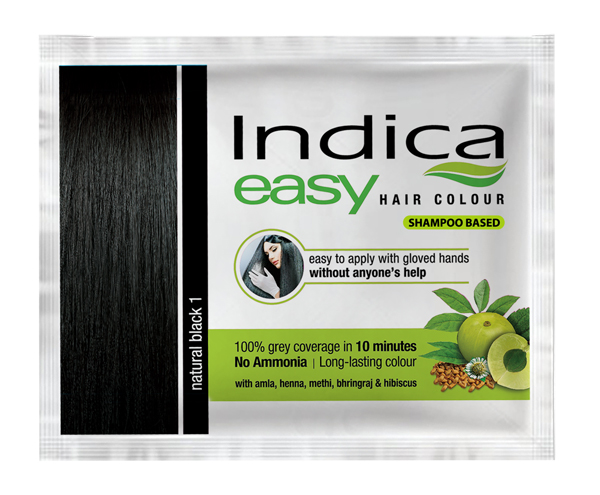 It's Safe …
Indica Easy Shampoo based Hair Colour is enriched with the goodness of 5 natural Herbs - Amla, Henna, Bhringraj, Methi and Hibiscus. Get 100% grey coverage with a unique No Ammonia formulation that just covers your greys without staining your forehead.
It is available in 25ml sachets offering three enriching colors of Natural Black, Dark Brown and Burgundy at just Rs. 100/- a special limited period trial price for the Sri Lankan consumers.