---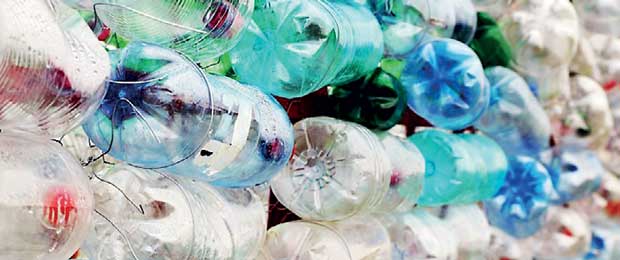 By Michael Soris
Garbage collection in the city of Colombo seems to be one grand mix up. Whilst all instructions coming from the National Solid Waste Management Support Centre (NSWMSC) say that we must separate our dustbins into three parts, i.e. biodegradable, plastic and glass, operationally and on the ground, this does not seem a possible reality. Why? Simply because, although the enthusiastic city dwellers may separate their garbage into the different types, the municipality's large garbage collecting trucks take the separated bags and crush them into one entity.
A clear case of good intentions has gone wrong on implementation. One would think that the most important part about separating garbage for environmental reasons would be to educate the garbage producers, for example, the residents of a city, and secondly the people who collect it. In this case, the garbage collectors in the city of Colombo have no idea about separating garbage.
So, since that scheme has failed, the relevant authorities have decided to take another course. A recent article in a weekend paper said that the Central Environmental Authority (CEA) is going to ban all polyethylene terephthalate (PET) beverage bottles under one litre. This would mean that the convenience of picking up a small soft drink to quench one's thirst on a hot day may no longer be an option; as authorities have decided that we need to buy a whole litre bottle instead.
One wonders who is thinking out these decisions, considering that leaving aside the impact it will have on the small-scale beverage manufacturers, the economic strain it will have on the bottom of the pyramid would be significant. The authorities feel that glass bottles are more environmentally friendly than PET bottles but have they done their homework before arriving at that theory?
It is a known fact internationally that more energy is required to produce glass bottles, which in turn means more air pollution. The glass bottle lobbyists in the CEA may of course argue that glass is reusable. But then, that has its own problems, for one, it would need three times the amount of water to wash the glass bottles for reuse and waste water treatment plants to disinfect the contaminated water from the washing.
There is also the nature of glass to be factored in when transporting. Since glass is fragile and much heavier than plastic, transporting glass bottles will cost much more and therefore, the argument of it being much more environmentally friendly goes south. The claim that glass is more environmentally friendly because it is reusable as opposed to PET bottles also does not hold water because PET bottles themselves have heavy recyclable uses. In fact, using glass would be a huge drain on our energy as well as our water - both of which become scarce in due season.
According to a recent report in a newspaper, the government is partnering a private company to make energy out of it. A press release issued by the company, Fairway Waste Management, said, "…given the rapidly escalating problems surrounding the management of municipal solid waste (MSW), especially in the Western Province, the government has adopted a 'waste-to-energy' approach to ensure that the MSW is disposed of in a hygienic and sustainable manner.
The disposal/treatment of 650 and 500 metric tons of MSW per day at selected locations in Muthurajawela and Kardiyana was proposed as public-private partnership (PPP) projects with the Waste Management Authority of the Western Province. The Urban Development Authority published a request for proposals to initiate the project. Following the completion of the national procurement procedures, the Megapolis and Western Development Ministry announced that Fairway Waste Management (Pvt.) Ltd and KCHT Lanka Jang (Pvt.) Ltd had been selected to convert waste into energy in Karadiyana and Muthurajawela."
This seems like a case of the right hand not knowing what the left hand is doing, which, sad to say, is typical of all government agencies who act in isolation and do not look at the big picture.
Pet bottles into synthetic yarn
To another Lankan company, which is already exporting recycled plastic products to some large global operators, PET bottles remain an ongoing reality. They have already set up a modern plant in Horana to make synthetic yarn out of them, for the fabric industry. The press release by the company, BPPL Holdings Limited, said, "…for the first time in Sri Lanka, BPPL will be manufacturing recycled synthetic yarn in Horana for the fabric manufacturing industry. BPPL Holdings, one of the largest backwardly integrated brushware manufacturing facilities in Southeast Asia, has invested Rs.675 million to build a factory, which will be ready by the end of this year."
BPPL Chief Executive Officer Dr. Anush Amarasinghe is quoted as saying that "the polyester yarn extrusion plant, a first for Sri Lanka, will be utilising recycled PET bottles."
Issues surrounding the banning of PET bottles stems from one problem, which is, not being able to properly handle solid waste management. This probably is an issue for the municipality and the companies that have been hired to do this job. Nobody doubts the convenience of PET bottles but when placed against glass bottles, the argument is that they are disposed badly. Be that as it may, disposal of the PET bottle is not the responsibility of the manufacturers and bottlers. Yes, there can be some good corporate social responsibility (CSR) projects to manage this but primarily it is the local authorities who should be tackling this since garbage collection is primarily part of their duties.
The ban on PET bottles has to be given careful consideration and that is why we have to take a closer look at the agendas behind this drastic change being proposed. Have other stakeholders such as the Traditional Industries and Small Enterprise Development Ministry, Ceylon Electricity Board (CEB) and Water Board, etc. been consulted? And what impact will it have on the general populace? These vital questions need to be answered before any crucial decisions are made.