---
"Dig the well before you are thirsty" - Chinese Proverb
Most of us are familiar with Poet Samuel Taylor Coleridge's lines in the Rime of the Ancient Mariner, where a sailor on a becalmed ship is surrounded by salt water saying, 'Water water everywhere nor a drop to drink'.
But at the rate we are abusing or misusing our water resources by deforestation, the releasing of effluents and waste matter tinged and tainted with chemicals into the soil and the stripping the forest cover surrounding the catchment areas, we too will be left with little or no water, a precious commodity so hard to come by. A world without water is so terrifying to imagine and it would not be long before we too join countries like Israel, China, India, Bolivia, Mexico and Ghana which are facing severe water shortages.
According to a report released by the World Health Organization and UNICEF in July 2017, more than a quarter of the world's population – about 2.1 billion people – lack access to clean water. In the early 2000s there was frequent talk of water wars. One much quoted statement was made by the then Vice President of the World Bank, Dr. Ismail Serageldin who said, 'Many of the wars of the 20th century were about oil but wars of the 21st century will be about water unless we change the way in which we manage it.
Water scarcity already affects every continent. It is among the main problems to be faced by the World in the 21st century. Water use has been growing at more than twice the rate of population increase in the last century and though there is no global water scarcity as such, an increasing number of regions are chronically short of water. Some 1.6 billion people, or almost one quarter of the world's population, face economic water shortage (where countries lack the necessary infrastructure to draw water from rivers and aquifers).
Water scarcity is both a natural and a human-made phenomenon. There is enough freshwater on the planet for seven billion people but it is distributed unevenly and too much of it is wasted, polluted and unsustainably managed.
Against such a grim backdrop comes this year's World Water Day which was marked on March 22. It focused attention, on the importance of water. This year's theme, 'Leaving no one behind', adopts the central promise of the 2030 Agenda for Sustainable Development that everyone must benefit from the progress of sustainable development.
Sustainable Development Goal-6 is crystal clear: Water for all by 2030. By definition, this means leaving no one behind. But today, billions of people are still living without safe water – their households, schools, workplaces, farms and factories struggling to survive and thrive. Marginalized groups – women, children, refugees, indigenous peoples, disabled people and many others – are often overlooked, and sometimes face discrimination, as they try to access and manage the safe water they need.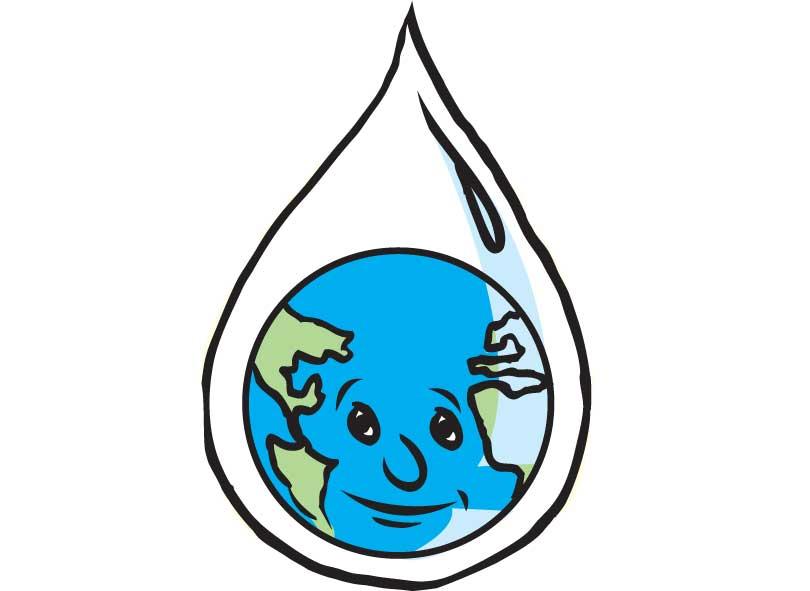 World Water Day is about tackling the water crisis by addressing the reasons why so many people are being left behind without safe water, finding out why it is so and what could be done to reach them, leaving no one behind.
Water is the primary medium through which we feel the effects of climate change. Water availability is becoming less predictable while increased incidences of flooding threaten to destroy and contaminate water sources and sanitation facilities.
In several parts of Sri Lanka, droughts are exacerbating water scarcity and negatively impacting people's health and productivity. Ensuring that everyone has access to sustainable water and sanitation facilities is the responsibility of all Sri Lankans in the years ahead.
The unannounced power cuts of more than four hours a day are a stark reminder that water scarcity is a reality in Sri Lanka as well. Some years ago the JVP, an ally of the then Chandrika Bandaranaike government, launched an ambitious project to de-silt our wewas, tanks, reservoirs and canals so that their water-holding capacity would be increased. But with the JVP quitting the then government this down-to-earth project fell by the wayside. The government should resume this vitally essential project so as to prevent the water levels in these tanks and reservoirs dwindling to alarming proportions no sooner the rains -- that filled them up to the brim -- have ceased.
Water is too precious for all of the earth's inhabitants. Let us treasure it, safeguard it and use it prudently because our lives depend on it.