---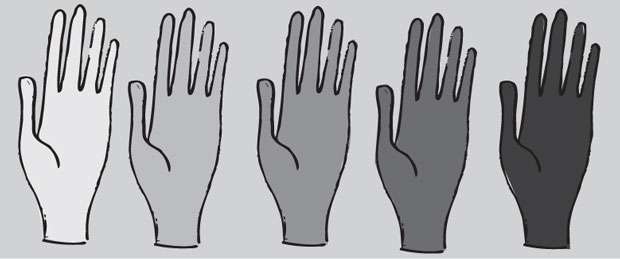 With intolerance and a lack of respect for the principle of unity in diversity causing an unprecedented political and Constitutional crisis in Sri Lanka, the United Nations yesterday marked the International Day for Tolerance.

In a statement, the UN says it is committed to strengthening tolerance by fostering mutual understanding among cultures and people. This imperative lies at the core of the United Nations Charter and the Universal Declaration of Human Rights. It is more important than ever in this era of rising and violent extremism and widening conflicts that are characterized by a fundamental disregard for human life.

Indeed, when reflecting on this, most Sri Lankans must be wondering what on earth is going on in this country and where we go from here while in Parliament – expected to be an august assembly representing the sovereign people – we saw during the past three days a large number of MPs behaving in a disgraceful if not disgusting manner. On Thursday, President Maithripala Sirisena had requested party leaders to make some changes in the motion of no-confidence against Mahinda Rajapaksa, and take it up for a vote by name yesterday afternoon. But instead pandemonium broke out again and the Speaker – who came to his table under heavy police escort, said sittings would be held again on Monday, November 19. Hopes of a just, peaceful and all-inclusive society – the vision of the Ven. Maduluwawe Sobitha Thera – appear to be dim but we need to continue to hope that when the darkness is over and the tempest is done, there will be a better tomorrow.

In 1996, the UN General Assembly by a resolution urged UN Member States to observe the International Day for Tolerance on November 16. This action followed up on the United Nations Year for Tolerance, 1995. It was proclaimed by the UN General Assembly in 1993 at the initiative of the United Nations Education, Scientific and Cultural Organisation (UNESCO) as outlined in the Declaration of Principles on Tolerance and Follow-up Plan of Action for the Year.

The UN has launched a new campaign to promote tolerance, respect and dignity across the world. "Together" is a global campaign that aims to reduce negative perceptions and attitudes towards refugees and migrants, and to strengthen the social contract among host countries, communities, refugees and migrants.

The UN Department of Public Information said that to mark the day it would yesterday stage an event, which would feature the 2018 YouTube Creators for Change programme. It said the event would include a screening of international short films from inspirational creators who use YouTube's global reach to change conversations around tough issues and make a truly positive impact on the world. Selected students would also present projects linked to the 70th anniversary of the Universal Declaration of Human Rights and the Sustainable Development Goals.

In 1995, to mark the UN Year for Tolerance and the 125th anniversary of the birth of the legendary Indian leader Mahatma Gandhi, UNESCO created a prize for the promotion of tolerance and non-violence. The UNESCO Madanjeet Singh prize rewards significant activities in the scientific, artistic, cultural or communication fields aimed at the promotion of a spirit of tolerance and non-violence. The prize is awarded every two years. The prize may be awarded to institutions, organisations or persons, who have contributed in a particularly meritorious and effective manner to tolerance and non-violence.

On the day of its fiftieth anniversary, November 16, 1995, UNESCO's Member States adopted a Declaration of Principles on Tolerance. Among other things, the declaration affirms that tolerance is neither indulgence nor indifference. "It is respect and appreciation of the rich variety of our world's cultures, our forms of expression and ways of being human. Tolerance recognises the universal human rights and fundamental freedoms of others. People are naturally diverse; only tolerance can ensure the survival of mixed communities in every region of the globe," UNESCO said.

The declaration qualifies tolerance not only as a moral duty, but also as a political and legal requirement for individuals, groups and States. It places tolerance in relation to the international human rights instruments drawn up over the past fifty years and emphasises that States should draft new legislation when necessary to ensure equality of treatment and of opportunity for all groups and individuals in society. We hope Sri Lanka will also do so despite the current crisis which was caused not only by intolerance but also selfishness and self-centredness among some politicians.