---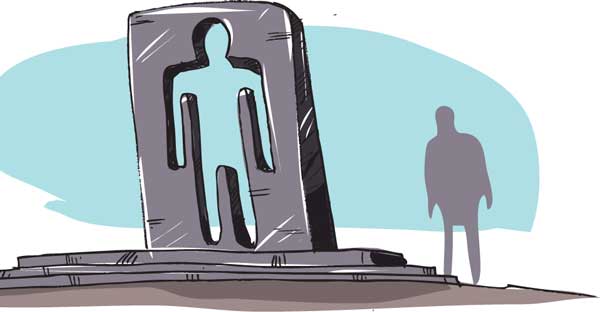 Yesterday August 30 was the International Day of the Victims of Enforced Disappearances -- an important and somewhat controversial issue in Sri Lanka also. According to the United Nations, enforced disappearance have frequently been used as a strategy to spread terror within society. The feeling of insecurity generated by this practice is not limited to the close relatives of the disappeared, but also affects their communities and society as a whole.

Enforced disappearance have become a global problem and is not restricted to a specific region of the world. Once largely the product of military dictatorships, enforced disappearances can in this modern hi-tech era be perpetrated in complex situations of internal conflict, especially as a means of political repression of opponents, the UN says. Of particular concern are the ongoing harassment of human rights defenders, relatives of victims, witnesses and legal counsel dealing with cases of enforced disappearance. Often states use counter-terrorist activities as an excuse for breaching their obligations. There is still widespread impunity for enforced disappearance.

The UN says special attention must also be paid to specific groups of especially vulnerable people such as children and people with disabilities. The outgoing UN Secretary General Ban Ki-moon, who arrives in Sri Lanka today for a three-day visit, which is widely seen as being more than just a farewell, in a statement urged member-states to ratify and implement the 2010 Convention on the protection of All Persons from Enforced Disappearance.

Mr. Ban said victims of enforced disappearances were deprived of their liberty, kept in secret detention and seldom released. Often their fate remained unknown; they were frequently tortured and in constant fear of being killed. Even if they were eventually set free, the physical and psychological scars stayed with them for the rest of their lives. The victims' families and loved ones also suffered immense anguish.

According to Mr. Ban, the 2010 Convention has been signed by 93 States and ratified by 50. It provides a sound foundation for fighting impunity, protecting disappeared persons and their families and strengthening the guarantees provided by the rule of law -- including investigation, prosecution, justice and reparation.

Earlier this month in Parliament the national government pushed through legislation to set up a wide-powered Office of Missing Persons (OMP). The Janatha Vimukthi Peramuna and the Tamil National Alliance supported it though the JVP says it wants to include some amendments which were not included because of the pandemonium caused by the so-called joint opposition's front liners who wanted the debate put off by two weeks because they believed the bill had some dangerous clauses.
The Centre for Policy Alternative (CPA) -- after an in-depth study of the bill and its key factors -- issued a report saying Sri Lanka has a significant caseload of enforced and involuntary disappearances spanning decades. In response to the continuing problem involving thousands of missing people, successive governments established official investigations including several commissions of inquiry. But many Sri Lankans continue their search for truth and justice for past abuses. According to the CPA the new law gives the OMP a range of powers. It has asked that independent and experienced individuals be appointed to the OMP and the necessary resources and assistance provided for its effective functioning.

The OMP is empowered to receive complaints relating to missing persons from any relative of a missing person, or any other person or organization. It could initiate an inquiry or investigation into disappearances pursuant to either a complaint or information provided by previous commissions. Priority will be given to cases that are of public importance, most recent or that have substantial evidence already available. The OMP will also take necessary steps to investigate cases effectively by procuring and receiving any statements either written, oral, or through the use of video-conferencing facilities or cameras while maintaining a high level of confidentiality.

|After OMP investigation, the Registrar General can issue either a Certificate of Absence or a Certificate of Death. The OMP can then recommend that the relevant authority should grant reparations to missing persons and/or relatives of the missing persons. Most political analysts believe that through this move Sri Lanka would be able to conform to the international conventions on enforced disappearances.