---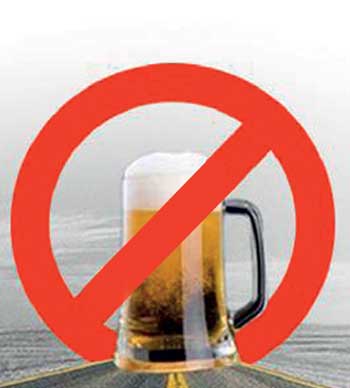 Statement issued by the Expert Committee on Tobacco, Alcohol, and Illicit drugs of the
Sri Lanka Medical Association (SLMA). SLMA is the national professional medical association which brings together medical practitioners of all grades and all branches of medicine. It is the oldest professional medical association in Asia and Australasia, The budget proposals 2017 include reducing the taxes on beer by 40% and allowing sale of beer without licences in "tourist guest houses". The justification of these measure are listed as follows.
---
1) 49%, or 1 in 2 alcohol users in Sri Lanka use "Kasippu"
The issue of illicit alcohol or "kasippu" to mislead governments to stop this effective policy measure has been used for decades in Sri Lanka without any corroborating evidence. This is the same argument used when the tax of beer was reduced in the mid 1990s. It resulted in the consumption of beer increasing rapidly. Spirits consumption also increased increasing the overall alcohol consumption in Sri Lanka and its consequences.
The illicit trade should be dealt with by appropriate law enforcement and not by trying to compete by price. There have been no examples anywhere that "kasippu" types of alcohol have been reduced because of reduced prices.
Inquires made from the Police and Excise Officers and Divisional Secretaries as well as studies undertaken in different locations show that illicit alcohol production has reduced significantly during the last several years, and its use not common now. There are no national level studies on illicit alcohol use. But technically sound sub-national studies have shown that illicit alcohol is used by less than 10% of users, often giving a figure between 2.5%-6%.
The cultures of using "Kasippu" and beer are very different, and therefore if there is an overlap at all between these groups, it will be very small.
---
2) In other countries the majority of alcohol users use beer unlike Sri Lanka where the majority use spirits therefore beer prices should be reduced.
The alcohol use pattern in Sri Lanka and most Asian countries is very different to that of Europe, where the vast majority of the population use alcohol.
The majority of the adult population in Sri Lanka does not use alcohol. According to the STEPS Survey 2015 of the Ministry of Health and WHO, the current use of alcohol among males over 15 years was 35%, and less than 1% among females. Therefore, over 80% of the population over 15 years in Sri Lanka are not current users of alcohol. Other studies too show similar results. This is one of the main reasons why policies helping to increase alcohol use is not popular among Sri Lankans.
Any policy measures taken on alcohol should ensure that this vast non-drinking population is not pushed towards use.
In the Western Countries, a large majority of the population of both males and females use alcohol. Therefore, reducing the price of beer can shift some sprit users to beer.
But in Sri Lanka, such a reduction in price will stimulate initiation of use among non-using groups, especially the young, and increase the use of beer among the current beer users. Small cans of beer will become available at very low prices. The overall consumption of alcohol will go up significantly.
---
3) Alcohol should be freely available to become a "modern" country, a country which is still not in the stone-age or [gal-yugaya]
Making alcohol freely available with make alcohol use and the per-capita consumption increase. Therefore, it will actually help to keep Sri Lanka go backwards in to the stone-age.Increasing overall consumption will increase all harms of alcohol use: accidents, suicide, domestic and other forms of violence and illnesses (stroke, heart attacks, cancers, cirrhosis etc.)
It is well established that overall consumption or the per-capita consumption (consumption per person) comes down with price increases and will increase when the price decreases.
Therefore, if the beer price is reduced and the numbers of places of sale is increased, it will have a significantly negative effect on the health of all Sri Lankans. The recent NATA-SLMA-WHO Study showed that the conservative estimate of alcohol-related economic and social harm in Sri Lanka was around Rs.120 billion on 2015, way more than the tax collected. We have to ensure that this cost is reduced, NOT increased.
Matters will become worse if beer will be allowed to be sold in places where it is not allowed to be sold now. The scientific findings on this issue is also very clear. When the number of outlets in a given area is increased, there will be an immediate increase of domestic and other forms of violence, accidents and suicides, which will be followed by alcohol related diseases
---
4) If we increase the price of spirits instead of decreasing price of beer to move those using spirits to using beer, Sri Lanka will become like Saudi Arabia.
Saudi Arabia bans the sale and consumption of alcohol. We are not proposing this at all. We are recommending that the harms be kept at the same level at the least, if policies to reduce harm cannot be implemented. Therefore, we should not tinker with the current alcohol policies and pricing until there is robust scientific evidence that taxation measures that are proposed and liberalization of sales will actually help to reduce harm from alcohol.
If the spirit users are to be shifted to beer use (which will reduce the harms among the spirits users), the price difference between these types of alcohol should be increased. In the Sri Lankan context, where the majority are non-users, what must be done is increasing the price of spirit, not decreasing the price of beer.
WHO unequivocally recommends that alcohol prices should be increased (just as for tobacco) to reduce use. Contrary to popular belief, all alcohol users are not "addicts" -less than 10% of all alcohol users are dependent. Most "heavy" consumers too are not dependent. WHO states that increasing prices of alcohol will also reduce the use among heavy consumers.
It has been shown that the poorer segments too reduce their own consumption when the prices are increased. Therefore it is a pro-poor policy, not otherwise.
Tourists have enough opportunities to purchase alcohol (from supermarkets, hotels etc). If the number of outlets are increased it will be the Sri Lankans who will start consuming more. As we all know, no tourist comes to Sri Lanka solely to consume alcohol.
---
5) Taxation on alcohol should be based on the alcohol content of the beverage and therefore the taxation on beer should be reduced.
As discussed before, the price of spirits should be increased instead, in the context of Sri Lanka. Alcohol taxation is a very specialized subject and need careful study by independent technical experts before conclusions are drawn.
There are different types of alcohol taxation - Specific taxes (on amount of ethanol), ad-valorum taxes (on selling price), unitary taxes (on volume of product) etc. One or more of these can be used, based on the context and usage patterns in countries.
To implement effective taxation and pricing policies, the government needs several types of information that include: market shares of alcoholic beverage categories, on-premise and off-premise alcohol sales,recorded and unrecorded alcohol consumption, substitution within and between these alcoholic beverage categories and own-price and cross-price elasticity of various types of alcohol.
Unless such basic technical information is taken into account, effective alcohol taxation and pricing policies cannot be implemented.