---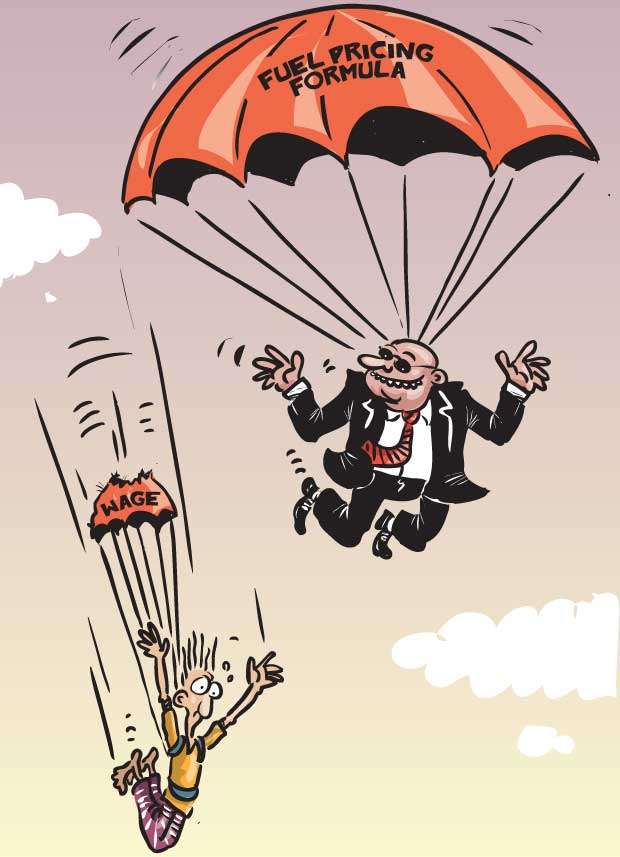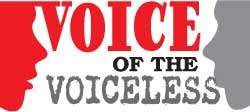 One of the leading newspapers carries a front-page headline saying "PRESIDENT CALLS FOR ELECTING AN HONEST MAN AS PM;" what exactly is our President trying to infer here??? As opposed to that, we read in yet another newspaper that the Prime Minister has been given the Award for "MOST ADMIRED NATIONAL LEADER," here in Sri Lanka and topping all of that, Mahinda Rajapaksa claims he has no truck with Sirisena!!! WHAT EXACTLY ARE WE BEING TOLD HERE??? The biggest disappointment is that RANIL wants to reappoint RAVI as Minister!!! Now, that is something nobody expected RANIL to suggest!!! The burning question is WHY??? Do we put two and two together and come up with five???

Election time
Notwithstanding the controversies; the challenges and opportunities are PLENTY!!! 5,307 farmers are scheduled to receive Rs. 40,000/- each per acre of cultivation during the Maha Season!!! Model Villages are targeted to hit 100 by year's end in Matale; according to the Ministry of Housing and Construction!!!. On 8th September the 118TH Model Village 'SRIMATH GAMINI DISSANAYAKE PURA' WAS OPENED IN THE KANDY DISTRICT; THE 119TH'SAHAJEEWANAPURA' on 9th September IN THE TRINCOMALEE DISTRICT and THE 120TH'SEGIRIGAMA' on 10th September, IN THE ANURADHAPURA DISTRICT!!! IN THE MIDST OF ALL THIS CONSTRUCTIVE HOUSING, OUR PRESIDENT HAS EVEN GONE ON TO SOLVE THE DRINKING WATER PROBLEM IN ANURADHAPURA!!! OH, THE WILL TO WIN, IS THE PROPELLANT THAT DRIVES MANY AN AMBITION TO ACHIEVE THE IMPOSSIBLE FOR THE GOOD OF THE PEOPLE NOW!!! THE CONSTRUCTION OF VILLAGES IS MOVING FORWARD IN LEAPS AND BOUNDS, WE HAVE NOW MOVED UP TO THE 125TH MODEL VILLAGE AND COUNTING!!!

Big or Small
In a lighter vein and addressing a very worthy cause, Ceylinco General Insurance personnel took to the streets to educate people and road users and urged them to look at the terrible deterioration in civic values!!! They laid particular emphasis on NO to child abuse, drug abuse and sexual violence!!! This column has emphasized the importance of this many times, with no concrete results!!! The group is going to take their programme islandwide!!! IT IS A TRULY HUMANITARIAN CAUSE WORTHY OF EMULATION BY MORE CIVIC CONSCIOUS PEOPLE AND COMPANIES!!! Looking at the less privileged, the abused, victims of violence and others, these are the VOICELESS FOR WHOM WE ARE PROUD TO BE THE VOICE!!!

Bus fares and bread prices
Moving into actual realities, the consumer is faced with a Fuel Price Increase of Rs, 4/-; bus operators demanding a further fare hike, while train fares are to be increased by 15% next month!!! This is in addition to the price of bread, which was put up by Rs. 5/-. At no point do we see that workers salaries are increased by even a nominal amount to meet the ever-increasing demands of consumerism!!!

No holds barred
While a second High Court-at-Bar is to be established, we cannot sufficiently emphasize the absolute need for it!!! Ironically, the miscreants of justice seem to stem from the very vanguards of justice!!! First, the Chief of Defence Staff ADMIRAL RAVINDRA WIJEGUNERATNE debunks to Mexico and the President is PERTURBED; he seems to be totally unaware of it or the gravity of the offences!!! Instead of letting these guys loose, THEY SHOULD IMPOUND THEIR PASSPORTS FIRST??? DON'T THESE MORONS IN HIGH PLACES REALIZE THAT THE FIRST THING THESE MISCREANTS WILL DO IS RUN??? Next, we hear that a Voucher linked to a CHEQUE FOR ONLY RS. 10 MILLION TO RAVI K HAS BEEN DESTROYED!!! IS THIS THE MAN THE PRIME MINISTER WANTS TO BRING BACK TO THE MINISTERIAL FOLD??? Again we ask WHY??? In the similar vein, we have W.M. MENDIS & COMPANY destroying 102 ORIGINAL VOUCHERS!!! Moving from the ashes, topping all of the above, the IGP himself orders the CID to probe allegations against Senior DIGs for abuse of power and likewise, the STF HEAD URGES THE IGP TO PROBE ALLEGATIONS AGAINST THE STF!!! However, bowling the best googly ever, the guy in charge of finances at Sri Lanka Cricket bowled Sri Lanka Cricket for only US$5.5 MILLION STRAIGHT TO AN OFFSHORE ACCOUNT AND IS CURRENTLY UNDER INVESTIGATION BY THE CID AND FCID!!! That was a marathon in its purest form, no holds barred!!!

Dubai Nuts Cashew Nuts and SriLankan
This time I would like to leave you on a hilarious note:
"After 10 years in prison for theft," the Judge asks "what do you think of doing to live a responsible life if you are released today???" "Ha ha ha, that's simple Judge, I wish to become a POLITICIAN, BECAUSE IN POLITICS STEALING IS LEGAL"!!!
Our President went nuts looking for Cashew Nuts on SRI LANKAN and instead of biting into the luscious SriLankan ones he got a Dubai one that even a dog couldn't bite!!! With all the delicious Sri Lankan Cadju we have in plenty, we wonder who got what on the Dubai deal???
PERHAPS A BIG BITE!!! OUCH!!!
THE VOICE