---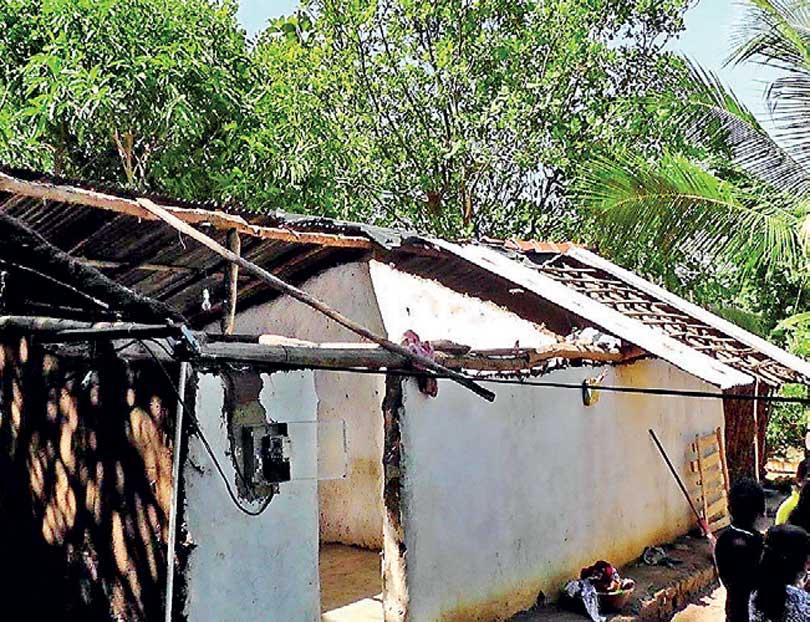 By Wasantha Chandrapala
More than 65 houses damaged and many public utility services including electricity had been disrupted due to a gale force wind that ripped through several villages in the Mahaoya Division in Ampara on Saturday (25), Mahaoya Divisional Secretary Sudarshana Gunasena said.

Residents said the strong wind that followed heavy rain had blown off the roofing sheets of several houses.

They said that garden crops and hundreds of coconut trees had been destroyed.

Secretary Gunasena said immediate steps had been taken to provide dry rations and other urgent relief to the affected families. He said a team of officials was deployed to estimate the damages caused to the houses and other property.

Digamadulla MP Nimalaweera Dissanayake and Chairman of the Mahaoya PS looked into the needs of the affected families.