---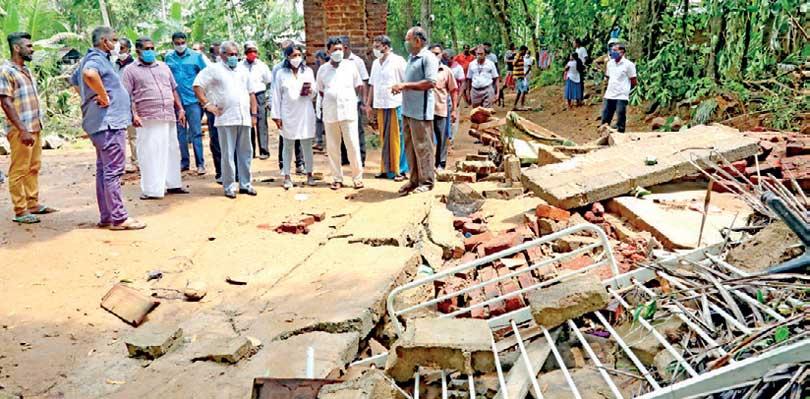 By Kusal Chamath and N. Arachchi
Sabaragamuwa Provincial Council paid a compensation Rs.250,000 each to the relatives of the victims of the recent floods and landslide in the Kegalle District.

A 65-year-old woman died when a mound of earth collapsed on to her house, while a 47-year-old person drowned when the Kuda Oya River overflowed. The deceased Indrani Senanayaka (76) was a resident of Waldeniya and H. Lionel Wijesinghe (46) a resident of Fair Field in Kegalle. About 1, 500 people from 65 families had been displaced and more than nine houses were either extensively damaged or destroyed.

Governor Tikiri Kobbekaduwa visited the affected areas and paid his last respects to the deceased yesterday
He said steps were taken to pay Rs.250, 000 each to the relatives of the deceased and to provide land in a safer location to build a house for the deceased Indrani Senanayaka's family whose house had been razed to the ground. He said he instructed Govt. Agent Kegalle Mahainda Weerasuriya to take steps to provide a land in the Galigamuwa area.

Former Ministers Kanaka Herath, Chief Secretary Ranjani Jayakody, Chairman of the Galigamuwa Pradeshiya Sabha and Secretary to the Governor Prabhath Udakara, Secretary to the Social Welfare Ministry H. D. Sisira were also present at the occasion.