---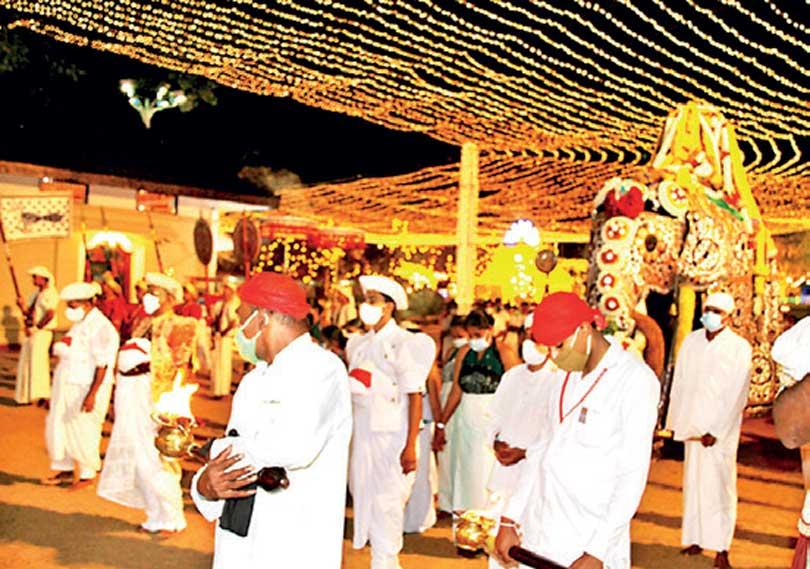 By K.D.Devapriya and M.K.Nandasena
The Esala festival in the Ruhunu Kataragama Maha Devala that commenced on July 21 concluded with the main Perahera last night. The water- cutting ceremony is to be held this morning.

A large crowd attended religious observances in Kataragama Kirivehera and Ruhunu Kataragama Maha Devala on the Nikini full moon Poya Day yesterday.

Buddha Poojas, Bodhi Poojas and preaching of sermons were held at the Kirivehera from the early hours of yesterday. Thousands of devotees attended Poojas in the Maha Devala and a long queue of devotees carrying trays of offerings was seen in the Maha Devala premises. Similar crowds were also seen at Wedihitikanda and the Sellakataragama sacred areas.