---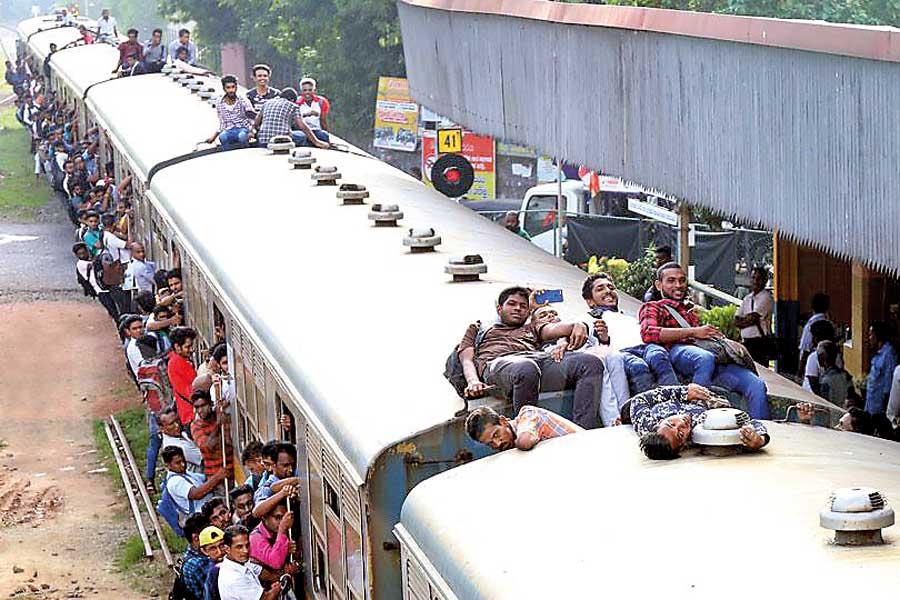 Hundreds of thousands of commuters in Colombo and throughout interconnected cities islandwide have been stranded by successive strikes and work stoppages
The latest twist in the tale has been the decision this week by railway unions to strike indefinitely from Wednesday midnight
Of late, Sri Lanka's widely-used train services have been hampered by a series of strikes as railway unions and the government tussle over promised economic demands. Inevitably, it is commuters who suffer the most due to ensuing power struggles and conflicts within the public transport sector. Hundreds of thousands of commuters in Colombo and throughout interconnected cities islandwide have been stranded by successive strikes and work stoppages that have disrupted train services on all major lines. While no obstacles must be placed on trade unions fighting for their rights, there is an ethical question as to whether it is fair to launch sudden strikes that inconvenience the public and use them as a cat's paw to win demands. Sri Lanka operates 396 trains including 67 long-distance and 16 intercity trains serving two million passengers daily.
Union demands
The Railway Trade Union Alliance (RTUA) has warned it would strike on a weekly basis over the government's failure to heed their demands and rectify salary anomalies. RTUA co-convener Lal Ariyaratne told a news conference this week that the issue of Grades was resolved through a gazette notification on May 16 last year, but salary scales pertaining to these Grades remained unspecified.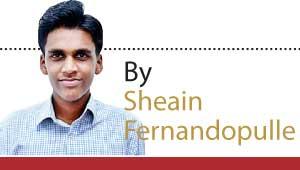 "On several occasions, we requested the government to change our salary categories from MP1 and MP2 to RM1 and RM2, for which approval for a pay hike was granted under circular 6/2006. We demanded an increase to the salary scales of engine drivers, guards, station masters and controllers according to various categories," Mr. Ariyaratne said.
"The Cabinet paper issued by the Transport Minister and the Railways Department appears to have been suspended due to intervention by Finance Minister Mangala Samaraweera. During discussions with him, he pledged to solve this matter within three months. That was in August 2018 while Cabinet approval was granted on May 16 last year. But that too has not been implemented. Nothing has been done about the report issued by the committee appointed by the President," he said, while underscoring all railway trade unions including guards, drivers, controllers, station masters and supervisory managers would support the strike.
"There will be no trains operating from Colombo Fort during the strike and all trains that cannot reach their destinations before midnight will be cancelled. We will continue trade union action until our demands are met. If the authorities fail to provide solutions, we will carry out strikes indefinitely," he said, adding that the government was responsible for any inconvenience caused to the public due to the strikes.
Essential service
In response to the union decision to launch one-day strikes every week, the government issued a gazette notification on June 27 declaring Sri Lanka Railways an "essential service" which legally bars workers from engaging in strikes. The Transport Ministry too began recruiting retired engine drivers working on contract basis to operate trains during the strike.
Furthermore, the Railways Department on June 28 complained to the Fort Police about work stoppage despite the service being declared an essential service, former General Manager of Railway's (GMR) Nilantha Fernando told Daily Mirror. He requested that action be taken against engine drivers, operators and station masters under the Essential Services Act and under Emergency Regulations, but work stoppages continue despite the GMR's actions and President Maithripala Sirisena signing the gazette declaring railways an essential service. Mr. Ariyaratne said no matter what, they would continue with their action every Friday.
However, the GMR said though the unions had informed him in writing regarding their planned action, they had not said they would continue with work stoppages on a weekly basis. He said the court would take necessary action against the workers if they violated Emergency Regulations.
GMR resigns

The latest twist in the tale has been the decision this week by railway unions to strike indefinitely from Wednesday midnight over the Transport Ministry's failure to sign a letter suspending a shunting driver who was found under the influence of liquor while on duty.
Speaking to Daily Mirror, the Secretary to Sri Lanka Freedom Railway Workers' Association (SLFRWA) Nadeera Manoj said the GMR had written to the Transport Ministry Secretary requesting to suspend the said shunting driver.
"The driver was found operating a train under the influence of liquor on May 28. The GMR cannot take a direct decision to suspend him as he is a trade union leader. Therefore, he requested the ministry to suspend the driver," Mr. Manoj said.
He said though the GMR had requested the Transport Ministry Secretary on three occasions to suspend the driver, the Secretary had not responded. "This is why the GMR decided to resign from his post on July 2. All trade unions have decided to launch a strike as the Transport Ministry was not taking a decision regarding the dispute. The Ministry Secretary has not signed the suspension letter because the shunting driver was one of his close associates," he said.
When contacted, Transport Ministry Secretary L.P. Jayampathy said he was unaware railway trade unions would strike on the driver suspension issue. However, he admitted that he had received letters from the GMR regarding the suspension of a shunting driver.
"The GMR had not followed the proper procedure in taking action against the said driver, which was why I did not sign the letter. If I had signed the letter, the management could file a case over the procedure adopted to suspend the driver. I have no connection with this shunting driver," he said.
Comments by commuters
Speaking to Daily Mirror, daily train commuter Kelum Nishantha from Wadduwa said it was irritating and pathetic to observe how trade unions were inconveniencing commuters. "This has nothing to do with us commuters. Their demands should be met by relevant authorities," he said.
Another commuter, Gamya Nirmani from Payagala, said if the unions really wanted to hurt the government and win their demands, they should allow commuters to travel free of charge without tickets.
Meanwhile, Fredrick Anthony from Negombo said railway strikes were unfair because thousands of people used trains as public transport due to convenience and low charges.
Sujeewa Gamlath from Gampaha asked why train drivers were striking when they were highly paid, and it was questionable what their demands were.
Priyani Nanayakkara from Ragama said it seemed the government had turned a blind eye to regular strikes rather than seeking concrete solutions to the demands of railway workers.