---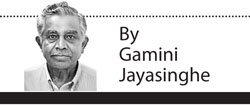 Our forefathers fought to gain independence from the British colonial rule. That was for the sake of all the Sri Lankans irrespective of all differences, social, political, economic, age, sex, colour and such others. Those who are rich and influential often do not like to share the benefits of independence with the unprivileged group.

This means that many citizens of this country have been deprived of the benefits of economic independence.

However, there were heroes in our country who strived to extend the benefits of independence to the unprivileged group. They forced the rich to release part of their riches to the poor. Utuwankande Soora Saradiel is was one such hero, who robbed the money from the rich, especially the colonial rulers and their henchmen and made them available to the unprivileged.

Robin Hood of Ceylon
Saradiel was a Ceylonese gang leader, who became legend in Sri Lanka known as the Robin Hood of Sri Lanka.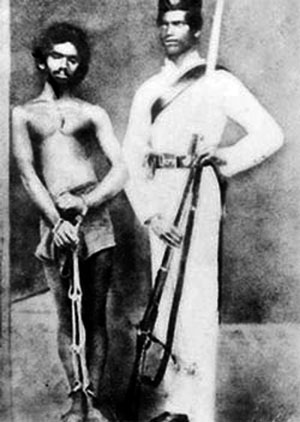 Some scholars place him in the context of insurgencies against the British colonial rule rather than a manifestation of local lawlessness or economic justice.

He was believed to have possessed the power of hiding without getting caught and attacking the rich people especially the British colonial rulers and their local henchmen, including Police officers, who attempted to arrest him.

Rulers and the Police believed that he could not be shot at because he was believed to be bulletproof.It was believed that he had had a mantra which gave him such powers. He took to thievery and although he was branded as an outlaw, he distributed the robbed items amongst the poor villagers irrespective of whether the receivers were his followers, relatives or friends.

Utuwankande
Utuwankande is a beautiful rocky mountain peak situated strategically between Kegalle and Mawanella facing the Colombo - Kandy main road.

It is a beautiful rock peak from where he could observe anything happening in the vicinity and anyone passing

the place. It is a strategic point from where he could operate and distribute his loots among poor villagers.
His father, Adis Appu who did not approve Saradiel's criminal acts was not prepared to come to
his rescue. In spite of his father's reluctance to help Saradiel could have evaded the Police if he lived in Chilaw but he came back to Utuwankande, where he had his gang.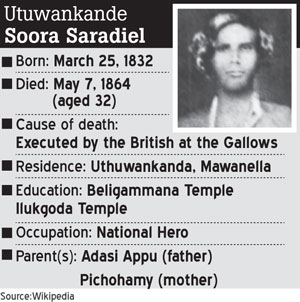 There are also hiding places in the peak and elsewhere in the vicinity to keep away from his enemies. There were relatives and friends to provide information about any impending danger. On the top of the peak, there is a cave which Saradiel used as his hiding place and stayed secretly without the risk of being getting caught.

This rock boulder is covered with a cluster of trees. There is a tunnel dug by Saradiel to escape. About 15 to 20 metres ahead of the main tunnel branches off to three tunnels. One branch tunnel leads to Bo-Ella about two Kilometres away.

Presumably, the other branch tunnels lead to two other safe places which are not traceable today.

Family
Saradiel was the eldest son of Adis Appu, a tobacco merchant, a carter hailing from a family at Haldanduwa in the Chilaw district.

His mother was one Pitchohamy from Utuwankande. Pitchohamy owned a roadside coffee boutique. Before reaching Pahala Kadugannawa hills almost all the carters stopped at this coffee boutique because they and their buffaloes need a rest.

An intimacy had been built between Pitchohamy and carter Adis Appu during the course of the latter's visits to Utuwankande. Later they got married and their eldest son was Saradiel.

Saradiel was born more than one and a half centuries ago, on March 25, 1832. The full name of Saradiel is Deekirikewage Saradiel but he is widely known as Utuwankande Soora Saradiel.

During this short period of life, he had done much for the sake of the poor man and has earned good fame to be remembered as a hero on this Independence Day.

Saradiel's earliest schooling to read and write was at Etulgoda Vihare. He continued his studies at the Beligammana Temple and
Ilukwatte Temple.

He had to leave school when he assaulted a boy from a rich family. By nature, he was mischievous, stubborn and he wanted to do things on his own.

at Army barracks
After leaving school, Saradiel came to Colombo and was employed as a domestic servant of an army officer in the army barracks. He often quarrelled with his master and at last, he stole some silver spoons belonging to his master. He was apprehended for the offence and was severely warned not to repeat.

He was a barrack boy in the Ceylon Rifle Regiment in Slave Island where he learnt to use guns and other weapons from Malay Soldiers. However, one day he got caught in the midst of a theft and he was dismissed.

Life of crime
He returned to Utuwankande and started a life of crime with his accomplices; Mammal Marikkar, Muhammad Suwath, Nasardeen, Sirimala, Ukkinda and Modara Tanne Handa and got involved in crime

and robbery. Since Police were all out to arrest him Saradiel fled to Chilaw to find shelter under his father, whose permanent residence was there.

However, his father, Adis Appu who did not approve of Saradiel's criminal acts was not prepared to come to his rescue. In spite of his father's reluctance to help Saradiel could have evaded the Police if he lived in Chilaw but he came back to Utuwankande, where he had his gang.

However, while he was living at Utuwankande he was arrested at Pillawatte by Modara Police on a tip-off from an informant.

However, before he was caught Saradiel had fatally stabbed a Police Constable who attempted to arrest him.

In July 1862 he was produced before Justice of the Peace, Negombo and was sent to fiscal custody in Colombo.

He was detained in jail for trial in the Supreme Court for robbery, assault and stabbing.

However, in November in the same year Sardiel, had jumped from the prison roof and had escaped. His friend, Martin Singho, who was in the same prison presumably had helped him to escape.

Martin Singho was sentenced to six months rigorous imprisonment. Saradiel meanwhile came back to Utuwankande but was arrested again by the village Constable Baba Saraon on this occasion.

While he was being taken to Colombo he again escaped from the Police officer and several fiscal peons, who were on guard in spite of the fact that he was pinioned and handcuffed whiled the party had been given strict instructions not to un-pinion him, even to take meals and to spend the nights only in
police stations. Saradiel had escaped with his handcuffs on. It was disclosed that Saradiel's father's brother had joined the party and presumably he had planned for Saradiel's escape. A reward of five pounds was offered to anyone who could arrest Saradiel. This notice was published in the Government Gazette Extraordinary on January
10, 1863.

At Aranayake
Later Saradiel shifted his operations to Aranayake where villagers witnessed a widespread crime.
Later the offered reward to arrest Saradiel was increased to 100 Pounds and for each individual in his gang to 20 pounds.

Arrest and execution
At last Saradiel had taken shelter in a house at Mawanella. Mammalay Marikkar was with him. A Police team had gone there to arrest Saradiel. Saradiel who was shot at by Sergeant Alawatte was wounded. Immediately Mammalay Marikkar shot at Constable Shahan and
killed him.

There was only one door in that house and Sergeant Alawatte stood guard on the door. Assistant Government Agent F.R. Saunders soon arrived with a detachment and Saradiel surrendered with his companion Mammalay Marikkar.

They were taken to Kandy and were produced before Justice Thompson and were sentenced to death. Thus, this hero, friend of the poor ended his life on May 7, 1864, at the age of 32 years.