---
19th Anniversary of Niroshan Srideva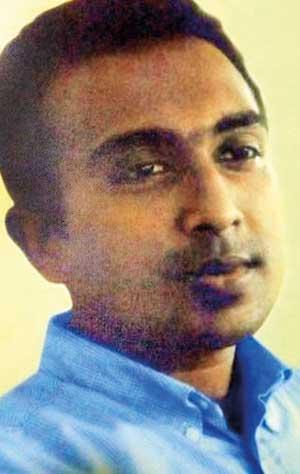 My beloved son Niroshan Srideva was a final year medical student of Sri Jayawardanepura Medical Faculty. The following clipping was written by Niroshan in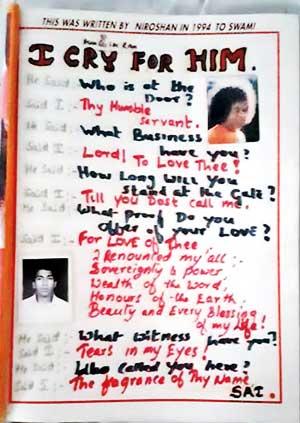 1994 to his beloved Spiritual Guru, Swamy Sri Sathya Sai Baba. He lost his life in 2001 on the same day (6th July) of his publication at Kollupitiya. -Loving dada Srideva
I CRY FOR HIM
Who is at the door?
Thy humble servant.
What business do you have with me?
Lord! To love thee.
How long will you stand at the gate?
Till you dost call me.
What proof do you offer of your love?
For the love of thee;
I renounced my all;
Sovereignty & Power,
Wealth of the World,
Honours of the Earth
Beauty and Every blessings of my life!
What witness have you got?
Tears in my eyes.
Who called you here?
The fragrance of Thy name.
-SAI
May his Soul attain Supreme MOKSHA!