---
'Mano Pubban Gama Dhamma'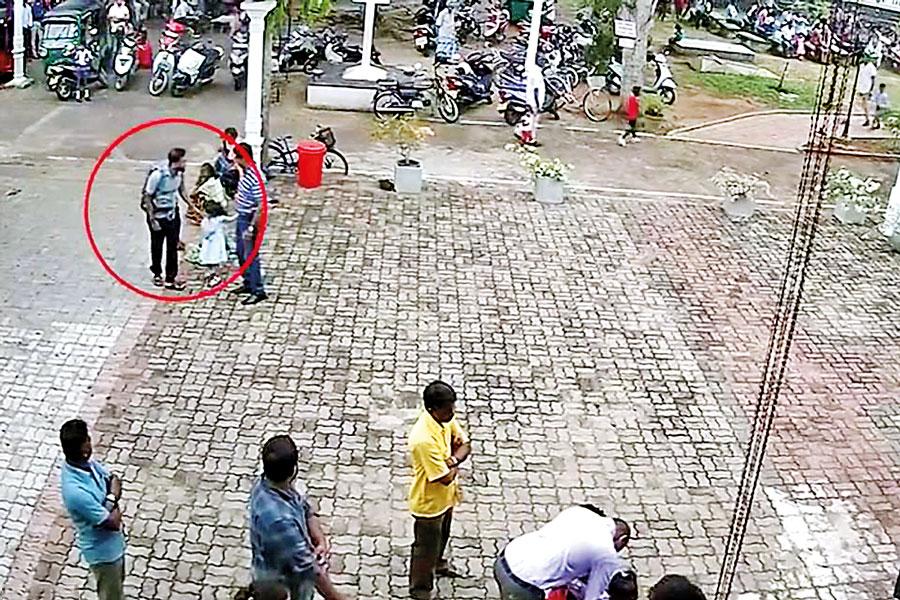 Rehabilitation can be made through a broad spectrum of psychiatrists, religious leaders
Govt. should consolidate all forces to allay fears invading SL
Armed forces have recovered bombs, guns and knives, but a news item says there are many people who were trained in camps by ISIS
How can one understand why young, educated men from affluent families, who can aspire to nothing more on this earth; education, money, land, luxury, (love…I do not know); but then this man who had his knapsack behind, on his way to church, met a child whose head he stroked before blasting himself killing so many children and adults including himself
Ahimsaka (innocence) was a youth from an affluent family during Lord Buddha's time who was sent by his parents for further education to a renowned institute as was the practice of the time – he was named Ahimsaka because he was such an innocent boy.

Due to the influence of his tutor, this young boy's mind could be manipulated to kill 999 people to get 999 thumbs. This was only to please his master. Mind, misdirected, can be made to kill thousands and millions if not controlled. Otherwise, how can one understand why young, educated men from affluent families, who can aspire to nothing more on this earth; education, money, land, luxury, (love…I do not know); but then this man who had his knapsack behind, on his way to church, met a child whose head he stroked before blasting himself killing so many children and adults including himself. Such minds that have caused so much havoc are worse than bombs, guns and knives.

The armed forces have recovered the bombs, the guns and the knives, but a news item says there are many people (minds) who were trained in camps by ISIS. Do we allow them to go about and expect them to unwind themselves? It may never happen easily. REHABILITATION is necessary.

If we neglect to attend to this aspect as the basic trainees at the camps we may have many walking bombs going around within our country. We have learnt our lessons neglecting signs on many earlier occasions. We have enough intelligence officers to find out details of trainees who have attended such classes. It is the duty of the government to consolidate all forces available to allay this terror that may invade our country. Our intelligence is clever enough to identify those who have attended these training sessions. It is time that Muslim and other religious leaders show their sovereign responsibility to take a lead to help the country's security forces to identify these misled youth and help in rehabilitating them.

Rehabilitation can be made through a broad spectrum of specialists, psychiatrists, priests of all religions and educators. During these inhumane terrorist attacks, the people of our country have shown unity with all races and religions as one nation. It is now the responsibility of our leaders to protect the country.

"Aththananupamankathwa- Nahaaneyyanaghaathaye"

Do not do to others what you do not want done to yourself,

Not to your child,
Not to your God,
Not to your belief.

M.S.G. Yahampath (B.Sc., Dip. in Ed., MSc.)