---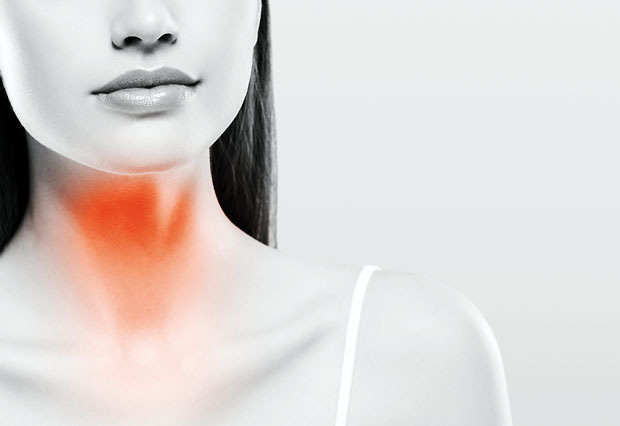 Are you one of those people who often experiences fatigue and laziness for no reason despite daily sleep requirements are fulfilled? Do you find it difficult to tolerate cold like never before, wanting to wear sweaters when everybody else is sweating due to hot weather? On the other hand, do you happen to experience increased perspiration, making it pretty much uncomfortable to survive the day? Do you get hungry often yet don't gain weight? If the answers to any one of these questions is 'yes' you most likely have some symptoms related to Thyroxine.

To discuss more about the common conditions related to impaired quality or quantity of this hormone, we had a discussion with Dr. Vindya Wellala, Medical Registrar, Teaching Hospital, Karapitiya.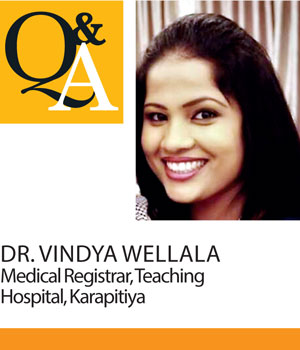 Q What are the two common terms Hypothyroidism and Hyperthyroidism refer to?
Well, these are two medical conditions which are caused by the defective secretion of Thyroxine hormone. This hormone is secreted by the Thyroid gland, a small, butterfly-shaped gland in the neck, responsible in producing Thyroid hormones and the hormonal secretion is regulated by the pituitary which is the center of body hormone regulation, situated in the brain. In fact, when this gland starts working or producing hormones more or less than the normal required amount, it can give rise to hyperthyroidism or hypothyroidism respectively. This condition results in so many symptoms which need health care.

It is very important to know the difference between these two terms.

QWhat is Hypothyroidism?
This is a common endocrine disorder, occurring as a result of thyroid hormone deficiency and can be categorized into primary, secondary or tertiary (central) depending on the basic pathophysiology.
Primary hypothyroidism which marks the majority of the cases (95%) is due to an intrinsic defect in the thyroid gland itself. This condition leads to reduced production of thyroid hormones. Secondary or tertiary hypothyroidism occurs due to insufficient stimulation of the thyroid gland by TSH. This condition is caused by an underlying hypothalamic or pituitary disease.

QWhat are the major causes for Hypothyroidism?
Well, there can be several reasons for this hormone to result in impaired function, but inadequate intake of iodine, autoimmune thyroid disease or Hashimoto's disease, drug- induced, following surgical removal of the thyroid gland or various unidentified reasons, top the list.

QCan this condition be present from birth?
Yes of course. Referred to as Congenital hypothyroidism , there is another sub-type of this condition which affects 1 of every 4000 newborns, potentially due to a congenital mal-development of the thyroid gland in the newborn.

According to Dr. Wellala, screening of newborn babies with a heel prick blood sample is very important as congenital hypothyroidism, which is one of the commonest preventable cause of mental retardation, can be effectively treated with an early diagnosis.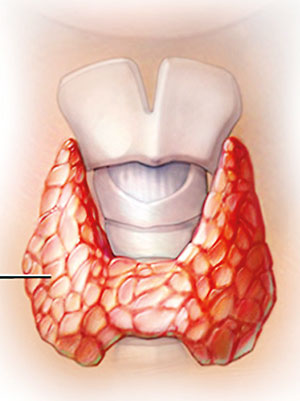 QHow would an individual with Hypothyroidism present?
As far as the signs and symptoms of Hypothyroidism are concerned, most of the affected patients will present with slowed-down physical and mental activity. Some can also be asymptomatic, depending on the severity.

Major signs and symptoms include,
Fatigue, lethargy and inactivity
Weight gain despite decreased appetite
Unusual intolerance to cold
Dry skin
Hair loss
Excessive laziness and sleepiness
Muscle or joint pain with or without weakness in the extremities
Depression or low mood
Emotional liability
Mental impairment
Forgetfulness and impaired memory, difficulty in concentrating
Constipation
Menstrual disturbances, subfertility
Reduced perspiration
Paraesthesia and nerve entrapment syndromes
Blurred vision
Impaired hearing
Fullness in the throat
Hoarseness of the voice

In addition, patients with Hashimotos's thyroiditis will characteristically present with sensation of fullness in the throat, painless or painful enlargement of the thyroid gland, indescribable exhaustion and transient neck pain, sore throat, or both.

"Diagnosis of Hypothyroidism mainly includes a complete history about the signs and symptoms, a thorough physical examination, and various laboratory investigations and imaging techniques," highlighted Dr. Wellala.

In addition to the symptoms mentioned above, there will be important signs observed during the physical examination which mainly include, high Body Mass Index, slowed speech and movements, dry skin, jaundice, pallor, coarse, brittle, straw-like hair, loss of scalp hair, axillary hair, pubic hair or both, swelling around eyes, relatively large tongue (Macroglossia), decreased systolic blood pressure and increased diastolic blood pressure, reduced heart rate, pericardial effusion, lower limb swelling and difficulty in walking due to ataxia.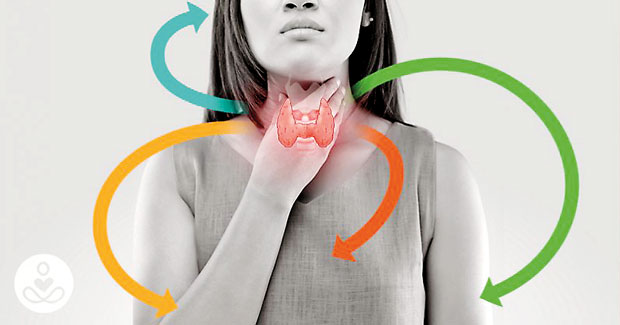 Q In clinical practice how do you confirm if the person has Hypothyroidism?
In most patients, Third-generation thyroid-stimulating hormone (TSH) assays are carried out which usually become high, if it is primary hypothyroidism. This is so far the most sensitive screening method for primary hypothyroidism. Additionally, if TSH is found to be low or normal in clinically hypothyroid individuals, we look for pituitary or hypothalamic causes.

Also Free Thyroxine (T4) or the free Thyroxine index (FTI) are measured.

QHow do you manage a patient with Hypothyroidism?
Well, it solely depends on the underlying cause. In fact, if the condition is due to thyroiditis which is a transient process we can watch and wait or depending on the causes we will offer thyroxin replacement.

Monotherapy with levothyroxine (LT4) is the treatment of choice for hypothyroidism. In fact, exogenous thyroid hormone is administered in order to replace or increase the endogenous production as single daily dose. According to Dr. Wellala compliance is highly important for the proper improvement of symptoms and routine clinical evaluations as instructed by the clinician and TSH monitoring following the dose stabilization should be carried out.

QWhat is Hyperthyroidism?
Hyperthyroidism is a condition which occurs as a result of an increased production of thyroid hormones (T4, T3, or both) from the thyroid gland.

QWhat are the causes for Hyperthyroidism?
There are two major causes of hyperthyroidism which includes, Primary-due to glandular hyper function or central due to increased stimulation of the hormone.

QHow would patients present when they are affected by this condition?
High amounts of T4/ T3/ both can result in an excessively high metabolic rate also known as a hyper-metabolic state where the patients will present with increased heart rate, increased perspiration, elevated blood pressure, tremors, diarrhoea, weight loss despite of increased appetite, difficulty in sleeping, trouble in concentrating, restlessness, hair loss, weakness, heat intolerance and irregular menstrual cycles in women.

Some patients will have a visible enlargement of the thyroid gland which can spontaneously develop into a goiter, either symmetrical or unilateral. There can also be a protrusion or bulging of the eyes and redness resulting in a 'staring look' which is known as exophthalmos, a sign of Graves' disease.

QIs this condition fatal?
Well, undiagnosed Hyperthyroidism can result in a cardiac arrhythmia known as atrial fibrillation which can lead towards a stroke or congestive heart failure.

QHow will I be diagnosed?
The diagnosis of hyperthyroidism is mainly made through clinical findings mentioned above revealed by a proper history, physical examination, bio-chemical alterations identified with laboratory investigations such as TSH levels, T3 and T4 levels.

In fact an abnormally low TSH might be the first evidence of hyperthyroidism.

QWill I need a surgery to recover?
Surgery which involves the complete or partial removal of the gland is indicated in cases which do not respond to medical treatments or due to cosmetic reasons. Initially we try a trial of Anti-thyroid medications (Carbimazole, Methimazole , Propylthiouracil) or Radioactive iodine (destroys cells which produce an undue amount of hormones) to see if the patient responds to non-invasive modalities of therapy.

In most patients, Beta-blockers (Propranolol) and Vitamin D supplements are also used.
According to Dr. Wellala, the main out-look of Hyperthyroidism depends on the primary cause. Some causes can disappear with proper medications while underlying conditions like Grave's disease can result in various negative consequences.

Take home message
An increased weight despite of a poor appetite is a characteristic feature of Hypothyroidism while loss of weight despite of an increased appetite is a characteristic feature of Hyperthyroidism.

Cold intolerance is unique to Hypothyroidism and in contrast to that heat intolerance is seen only in patients with hyperthyroidism.

As far as the diagnostic investigations are considered, bio-chemical markers such TSH, T3 and T4 levels will also give different result which will differentiate these two conditions from each other.
T3 and T4 levels will reduced in Hypothyroidism where as they will be slightly elevated in Hyperthyroidism.

Levothyroxine marks the hall mark therapy for Hypothyroidism.