---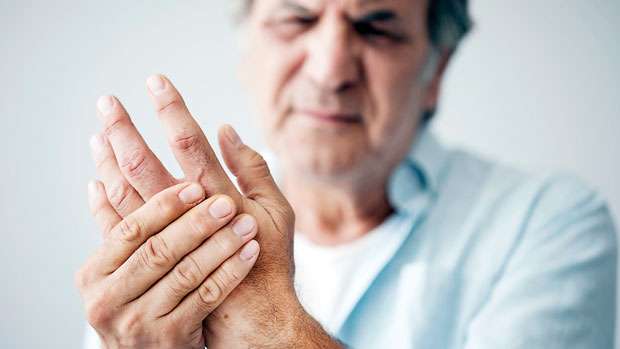 Pain is the most dreaded out of all symptoms. Everybody suffers from pain during many instances in his or her life. Also described as a protective mechanism, which points out some sort of harm happening to your body parts, pain is vital for survival. The problem arises when pain becomes constant and severe. In this article I will describe some solutions that are there to alleviate pain, especially arising from joints, muscles and bones.

The pain mechanism
When a body part is injured or at least is facing a threat of being damaged, certain chemicals are manufactured within the affected area. These are called pain mediators. The chemicals are sensed by the body's own wiring mechanism; the nerves. Then the sensation is converted into pain signals which travel all the way up along several nerves to reach you rbrain's pain sensing station. The brain attempts to localise the whereabouts of the injury and also attempts to rescue the affected organ through a response. As doctors we use this signalling mechanism and the wiring system to alter the pain response. Most of the therapies we suggest are meant to reduce the pain chemicals or reduce the pain signals travelling along the nerves.

How does pain arise in arthritis?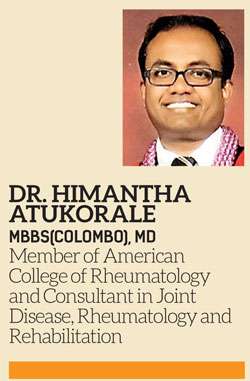 First of all I will explain what arthritis is. By definition the word "arth" means joints and "itis" is inflammation/swelling. But in the modern medical arena we use the term arthritis to describe virtually any condition associated with a joint.

There are many causes of arthritis and the pain response too is triggered by a variety of reasons. In a condition called osteoarthritis which affects mainly the knees, longstanding damage to the joint is sensed by the nerves and produces a lasting pain response. In an inflammatory/ swollen type of arthritis called rheumatoid arthritis, many pain mediating chemicals are made inside the joint which is sensed again by the nerves, hence causing sharper pain.

In rheumatology we also come across people who have body aches which are felt all over. They complain of not just a few joints, but painful areas over muscles. Conditions like complex regional pain syndrome and fibromyalgia are some of the causes for generalised body aches. Here the underlying cause for pain is damage to the tiny pain nerves. The destroyed nerve ending signals a pain response which is sensed by the brain.

What are the types of pain?
Subtypes of pain can be divided by its duration and nature. Long-term pain is defined by symptoms lasting for 12 weeks or more. Long-term or chronic pain is a disturbing condition and causes immense misery in the sufferer. Long-term pain is also harmful in the sense that it can cause other organs like the heart to overwork. Heart disease is seen in people who have this sort of pain as the natural body response would be an increase in the heart rate and blood pressure.

Short-term or acute pain is usually observed after an injury to a joint, muscle or bone. This pain response settles within a short duration when the body is able to heal on its own. If not we have a variety of methods to settle short-term pain.

How to cure pain?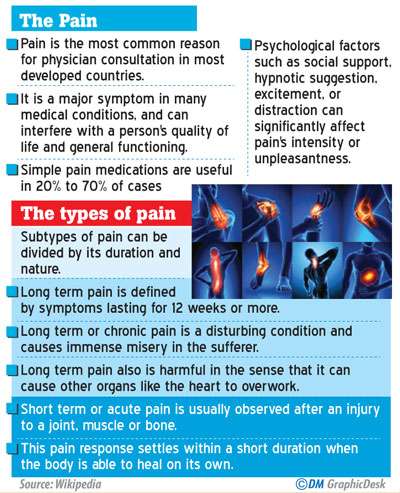 One important step in settling pain symptoms is to correctly diagnose the underlying cause. In joint disease, as there are various reasons for pain, exploring the possible avenues to correct the cause is the best therapy. Therefore appropriate details about the onset, duration and other associated symptoms are of paramount importance. The specialist consultant should always listen to the patient, as the information gathered this way through a friendly chat is extremely useful. Without a sound doctor-patient relationship, treatment might not be possible.

Then comes the examination component, where the painful areas are gently examined to find the damage. The muscles are pressed to reveal tenderness and the joints are moved about to get an idea about the severity. Using fingers the affected joints are felt to determine the degree of swelling, the warmth and pain.

We use a range of treatment modalities to sort out pain. Drugs are very important in managing symptoms and if carefully selected to suit the patient, they do not cause any side effects. I prefer to describe 'painkillers' under two broad categories. These are, medication which do not alter the underlying disease, but modify pain and medication which alters the cause for pain.

Tablets like paracetamol, codeine-paracetamol combined, tramadol and even morphine are medicine which usually do not correct the underlying cause of pain. Having said that I do not wish to undermine the importance of these tablets as they are very useful to provide relief.

Non steroid anti-inflammatory drugs, steroids and disease modifying drugs are common examples of medication used to correct pain and settle the underlying cause. If selected carefully these tables are extremely useful to the patient in pain.

As for physical treatments for pain relief, it should be noted that medication alone isn't the most appropriate way forward in curing the pain symptoms. Certain physical treatment if provided side by side with medication are invaluable in the process of cure. Some of these are special exercises, stretching movements and technological therapies like ultra sound/TENS therapy.

For joint pain, exercises are useful to keep the joint steady and movable. If given with appropriate pain relief they enhance the well-being of the patient. In National Health Service in the United Kingdom, I still recall how an exercise programme was integrated to manage severe arthritis, even among 80 year olds. Exercise helps the body to circulate blood, promotes coordinated breathing, keeps the muscles healthy and improves the range of joint movement. For a variety of joint diseases in areas like knee, shoulder, back, neck and hand there are simple yet effective exercises.

Stretching of muscles and joints is also important in settling symptoms. Stretching helps the muscles and joints to function normally. Conditions like sciatica, frozen shoulder, back pain are easily relieved by stretching manoeuvres.

Technological therapies are things like ultra sound, infra-red or TENS. Certain wave forms of energy or electrical impulses are sent to the affected area and in turn these reduce swelling and pain. We select the therapies after considering the underlying cause, medication prescribed and the appropriateness. Unmonitored physical therapy can sometimes result in harm, so it is important that a qualified consultant prescribes and guides the patient along these pathways.