---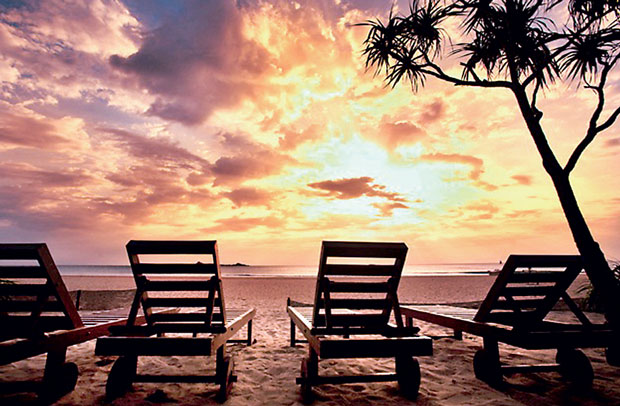 Nilaveli Beach Hotel, a well-established brand in the tourism sector of Sri Lanka, proudly celebrated 40 years of excellence in imparting the best in hospitality on September 21st, 2014. A series of events, which included religious ceremonies designating all religions, and a fishing competition organized in collaboration with the Ceylon Sea Anglers Club, was organized by the hotel leading up to the 40th anniversary celebrations. Indicating the strong bond that the Nilaveli Beach Hotel has had with its employees, Bernard Vancuylenberg, the first employee of the hotel, traveled from Australia to also participate in the celebrations. Employees who had completed more than 25 years of service at the hotel were presented with Long Service Awards and a Gold sovereign each in appreciation of their dedicated service at a Special Anniversary Lunch with the Directors, management, staff and former staff of the Hotel.
Setting forth on its remarkable journey in 1974, the Nilaveli Beach Hotel, founded by Deshabandu George Ondaatjie was the first tourist board approved resort in the East Coast. The opening ceremony was graced by the then Minister of Tourism and Shipping, Mr. P B G Kalugalle. Thus, was the beginning of not just another tourist hotel, but a home away from home to those who sought a retreat from their mundane busy lives. And as such, in recognition of his immense service to the local hospitality industry, Deshabandu George Ondaatjie was awarded the Presidential Award of Excellence for Tourism under the Pioneering Category.
Its unique location, situated just 2km away from the Pigeon Island National Marine Park, is ideal for any beach lover who seeks to explore Sri Lanka's marine life.