---
"Among my clientele are those from Switzerland, Italy, France, UK, Maldives. As a person who hails from the South I am proud that I am able to bring glory to my country "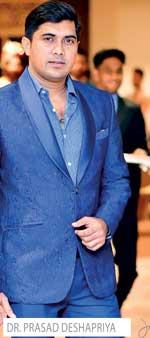 Sri Lanka's most popular acupuncture specialist Dr. Prasad Deshapriya – Director of the Kalubowila Acupuncture Clinic - who is also renowned as a fashion icon, actor and film enthusiast, is known to be attracting foreign wellness clients and doctors in the field, thereby giving hope for a culture of wellness tourism to boost Sri Lanka's image in the global map.
"I am glad that several foreigners from European and Asian countries patronise my acupuncture clinic in Kalubowila seeking treatment for various ailments. Among my clientele are those from Switzerland, Italy, France, UK, Maldives and India. They have been satisfied by an overwhelming sense of relaxation not only to curb problematic issues like stress and anxiety but also to relieve chronic back and joint pains, arthritis, obesity, lack of height, diabetes, hair loss, lack of height, speech and disorders and a host of other ailments. As a person who hails from the South I am proud that I am able to bring glory to my motherland. Acupuncture is a traditional Chinese mode of treatment which dates back to thousands of years. What we do is identify the relevant pressure points, shift back the stagnation in the system and calm the body aligning the proper flow of energy. In Chinese tradition good energy flows through 'qi' (pronounced chee). It can be blocked by obstructions called 'bi'. It can be removed by inserting sterile needles thinner than a strand of hair at the relevant pressure points," said Dr. Prasad Deshapriya insisting that his clinic maintains highest international standards.

"Even doctors and professors from various countries visit my clinic to observe, learn and monitor my practical sessions during which time we share our experiences. During our learning period many years ago, under my mentor the late Prof. Anton Jayasuriya , I mingled with world renowned doctors and professors from various countries. Prof. Jayasuriya then had his acupuncture clinic at the Kalubowila Hospital where we studied and worked.

After his demise I started
my own acupuncture clinic at De Silva Road, Kalubowila 14 years ago," said Dr. Prasad who is also dubbed the 'beauty pageant king'
in glamour circles.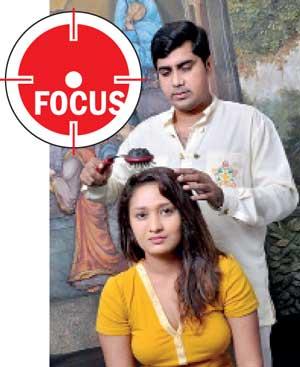 Hailing from a family of native doctors, Dr. Prasad is the grandson of well-known native physician Yatiyana Veda Mahaththaya. His grandmother is Matara Yatiyana Rosihamy Veda Nona. His mother is Prof. Ariyawathi Gamage from Matara and aunt is Somalatha Gamage Veda Nona.

"The most important benefit of acupuncture is to support your body's healing ability and restore the balance of physical, psychological and spiritual well­being of each individual and also to relieve pain that is triggered by various ailments like backaches, cramps, swellings, neck pain, joint pains, osteoporosis and varicose veins. Cosmetic treatment is another attraction in my clinic. Today people love to look good and young. During acupuncture treatment, very fine sterile needles are carefully inserted into specific acupuncture points located on different areas of the body and most ailments can be cured with a couple of weeks. I conduct free treatment at my Kalubowila Clinic every Wednesday for the under privileged, but they should contact us with a Grama Sevaka certificate confirming their income status. For details 0714-299777," he said adding they use electric stimulators and no drugs are used in this treatment.
text: Vasantha Wimalasinghe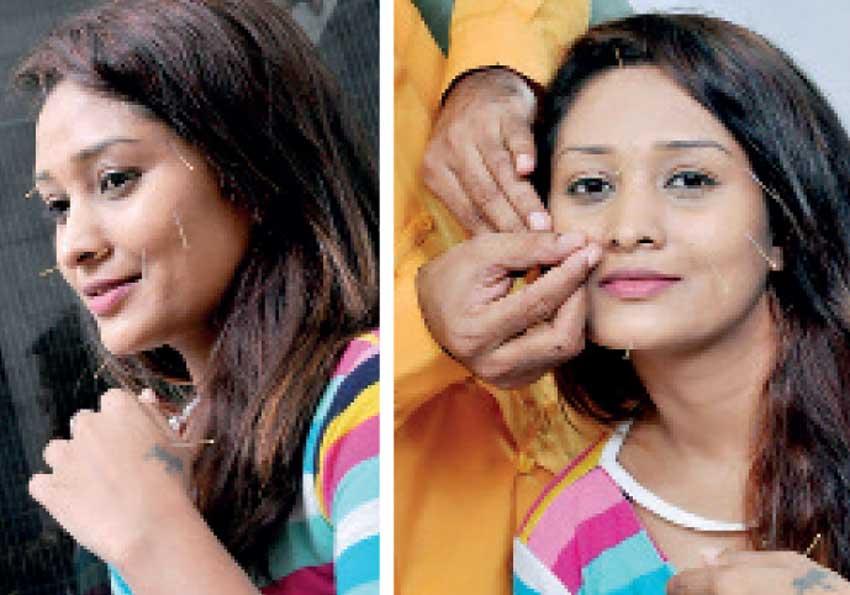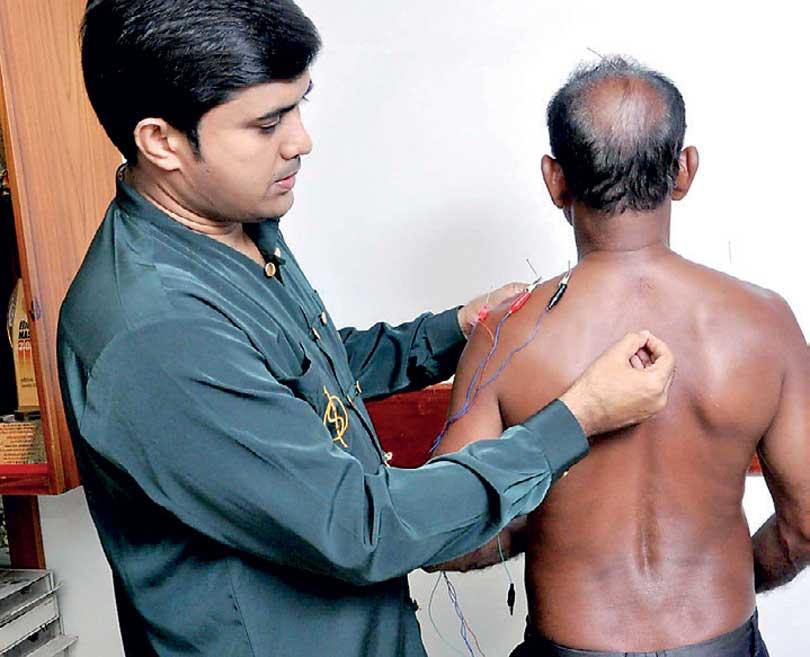 ---
Awareness programme on Swarnawahini
Dr. Prasad Deshapriya is featured on Swarnavahini on the first Monday of every month from 10.30 am in an extensive awareness programme on acupuncture and its benefits.

The programme also includes live demonstrations on acupuncture treatment for various ailments like joint pain, back pain, lack of height, obesity, rheumatoid arthritis and others.

Website: www.kalubowilaacupunture.lk /