---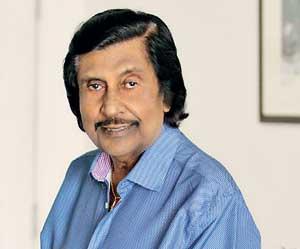 The second death anniversary of veteran actor, director, producer, scriptwriter and playback singer Roy de Silva falls on June 30.

Roy who mesmerized the cine world for more than 55 years, was born on August 30 1937.

Roy made his debut as an actor in 'Sujage Rahasa' playing the son of Jeevarani Kurukulasuriya and Ravindra Rupasena. Interestingly, he acted as Jeevarani's lover a couple of films later. Prior to this he had also acted as the main hero in a 16-mm film called 'Senasuma' in 1963.

Then he started writing script and directing movie. As a director he made 37 films and most of them were huge box office hits.

He also made the English movie 'It's A Matter of Time' and recently screened its second part titled 'It's a Matter of Love'.

He met his life partner Sumana Amarasinghe while working in 'Hathara Peraliya' and they both together made significant contributions to the Sinhala cinema.

Roy who was bestowed with several awards including the Sarasaviya, Rana Thisara, Presidential, Swarna sinha, Sumathi, SIGNIS and other international awards.

Besides acting, he also contributed as playback singer in movies like Tom Pachaya, Minisun Athara Minisek and Pethi Gomara.

Roy romanced several actresses on screen and among them were Sandhya Kumari, Jeevarani Kurukulasuriya, Vijitha Mallika, Sriyani Amarasena, Geetha kumarasinghe, Malani Fonseka, Nita Fernando, Sriyani Fonseka, Jenita Samaraweera, Janaki and Shirani Kurukulasuriya, Kanthi Lanka and Sumana Amarasinghe who became his real life partner too.

(RU)