---
Inter-Provincial Private Bus Association (IPPBA) today said they would refrain from private bus services from midnight June 5 if the Government did not take measures to reverse their finance or leasing facilities to at least three months.
While speaking to the media, Association's Secretary Anjana Priyanjith said that after the Easter Sunday terror attacks, the bus services suffered huge losses.
"After the Easter Sunday attack, the country's economic bomb also exploded. Due to fear, people are scared to use public transport and therefore, it had hit the bus owners income and hence their dues to settle leasing instalments," he said.
Most of the private bus owners operate their buses with the support of leasing or finance facilities, he said. "Finance and leasing companies do not care about the results after the terror attack. They only want to see their dues are settled monthly," he said.
"After these unfortunate incidents, the bus industry is almost in a state of collapse. We could only pay the April instalment. Therefore, we request the Finance Ministry to grant them a three-month relief so that we will pay at the end of the completion of full settlement," Mr. Priyanjith said.
"The main four bus associations held discussions with the State Minister of Finance two weeks ago, but no favourable agreement was reached. During the meeting we requested the Government to direct the leasing and finance companies to grant at least three months instalment relief (May, June and July)," he said.
"We would hand over our buses to leasing companies before they seize them by June 4. There would be no buses left for transport services, and as a result of that, we will refrain from operating our private bus services from June 5 midnight. (Chaturanga Samarawickrama)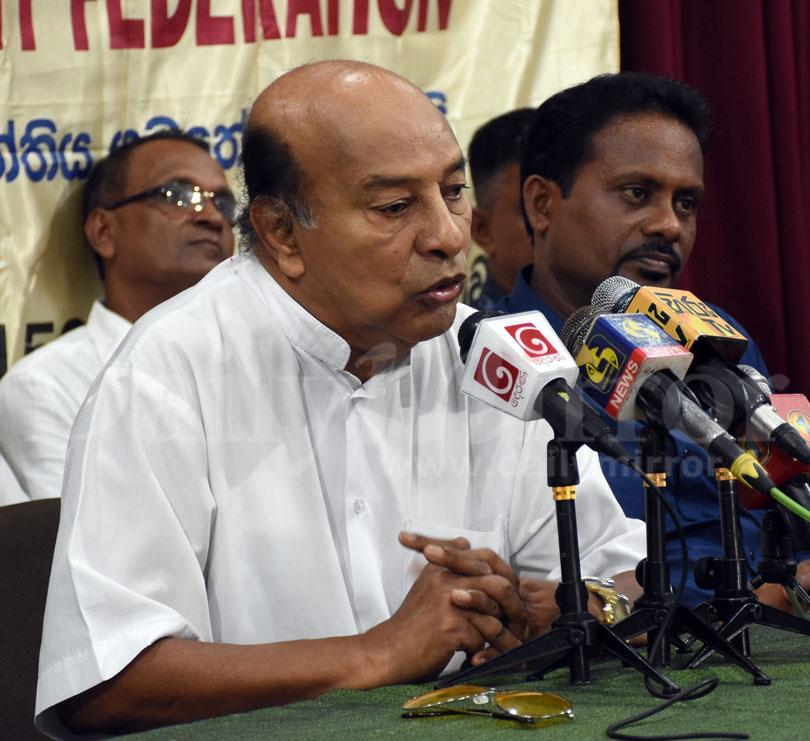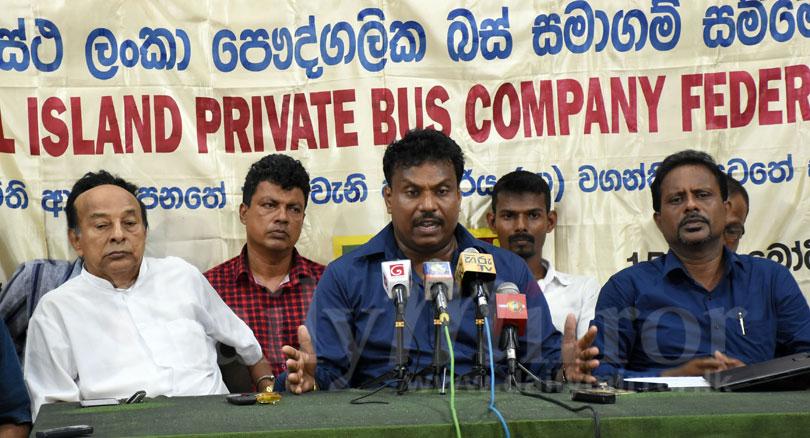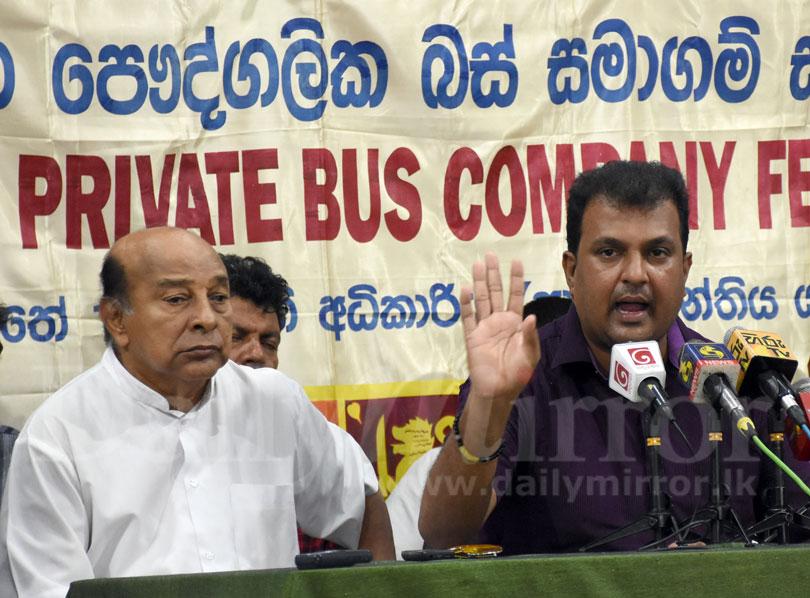 Pix by Kushan Pathiraja