---
The U.S. death toll from coronavirus topped 100,000 on Wednesday, a startling milestone just four months after the country's first case was confirmed.

It remains the highest death toll from the virus in the world and surpasses the U.S. military combat fatalities suffered in every conflict since the Korean War.

Johns Hopkins University said there were at least 100,442 American deaths from coronavirus as of Wednesday evening. The figure is more than double the deaths in any other country.
It is a figure that President Trump initially stated would never be hit as he claimed in February that the virus would go away by itself as warmer weather began.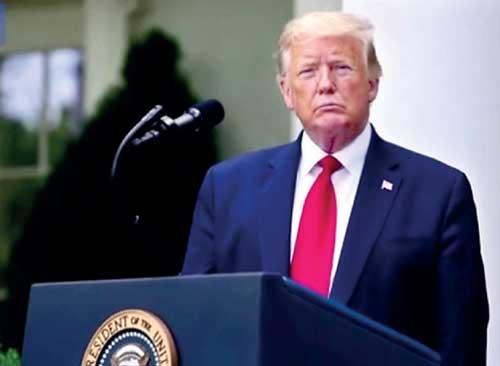 He later stepped back on these comments saying that keeping the death toll to 100,000 would be a sign that the administration had 'done a very good job'.

As the harrowing milestone neared, Trump was in Florida after attempting to defend his administration's response to the pandemic.

It comes after a top coronavirus model relied on by the White House predicted that 131,000 Americans will die from COVID-19 by August.

There are currently over 1.69 million coronavirus across the United States.

Some experts, including Dr. Anthony Fauci, the nation's top infectious disease expert, have warned that the death toll may still be higher than reported.

They fear that some earlier deaths from coronavirus may have been misidentified and that there are people who died at home untested who have not been included in official figures.
Many states and counties only include tested cases in their numbers.

The first reported case of coronavirus in the United States came on January 21 in Washington state. The man who tested positive had recently traveled from the pandemic's original epicenter in Wuhan, China.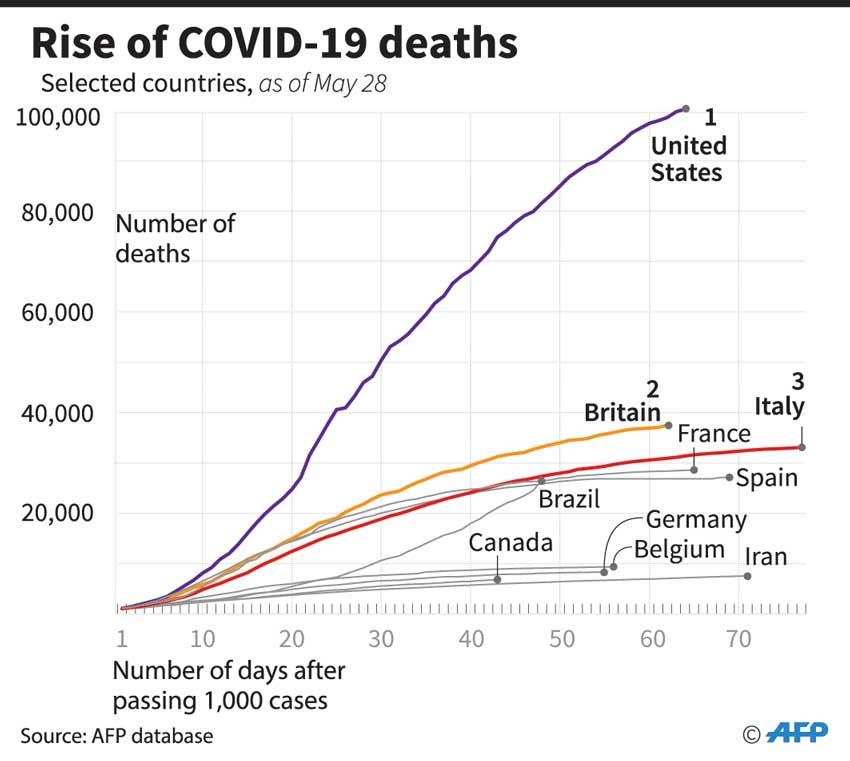 What was initially believed to be the first death from coronavirus in the United States came over a month later on February 29, again in Washington state.

Experts now believe that there may have been deaths linked to the virus before this but the outbreak in the country had yet to be identified.

Since then, the U.S. has overtaken China as the epicenter of the pandemic and remains the hardest hit nation. While lockdowns continue to lift and hard hit states such as New York have seen decreases in new daily cases and deaths, areas such as Chicago and Los Angeles are struggling to decrease their numbers.
US, (Daily Mail),
28 May 2020