---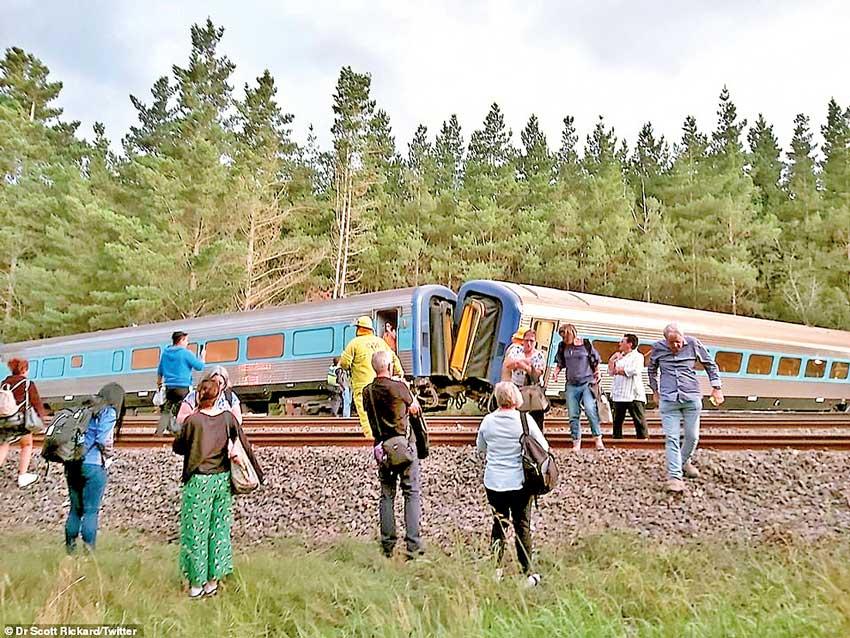 All passengers who were able to walk from the train have been taken to the Wallan McDonald's and the BP Truckstore area being used as a triage centre (DM)
Australia, (Daily Mail), 20 February 2020 - Two people are dead after a train from Sydney to Melbourne derailed with 160 passengers on board.

The express passenger train (XPT) - which can reach speeds of up to 160km/h - came off the tracks just before 8pm near the town of Wallan, 50km north of Melbourne.

Victoria Police said two people died at the scene when five carriages derailed. It's understood the pair were in the driver's carriage.

One person was taken to hospital in a stable condition and 11 others were hospitalised with minor injuries.

The train had left Sydney's Central Station at 7.40am on Thursday morning and was scheduled to arrive at Melbourne's Southern Cross Station at 6.30pm.

It was running more than two hours late at the time of the crash. The train was reportedly gaining speed prior to coming off the tracks after stopping for a signalling issue.